THE ELEMENT
CODE FOR DISCOUNT IS - RIAC AUCTION
RESERVATION MUST BE MADE BY 5/6/2022
316 12TH ST MOLINE, IL
309.517.1659
$79.00 W/BREAKFAST
6:00 PM RESERVATION DAY CANCELLATION POLICY
Website
BALLY'S
BALLY'S QUAD CITIES CASINO & HOTEL
Formerly Jumer's
CODE FOR DISCOUNT IS - CRIAC05
RESERVATION MUST BE MADE BY 5/6/2022
777 Bally Blvd
ROCK ISLAND, IL 61201
309.756.4600
800.477.7747
Website
Rock Island Auction Company's May 13 - 15 Premier Firearms Auction includes one of the most intriguing lineups of world-class firearms offered to the collecting public. The spectacular selection includes elite American treasures like Ulysses S. Grant's Remington New Model Army revolvers, serial numbers 1 and 2. The ivory grips on these exquisitely engraved masterworks feature carvings to honor Ulysses S. Grant, General and Chief of the Armies of the United States, and the future 18th President.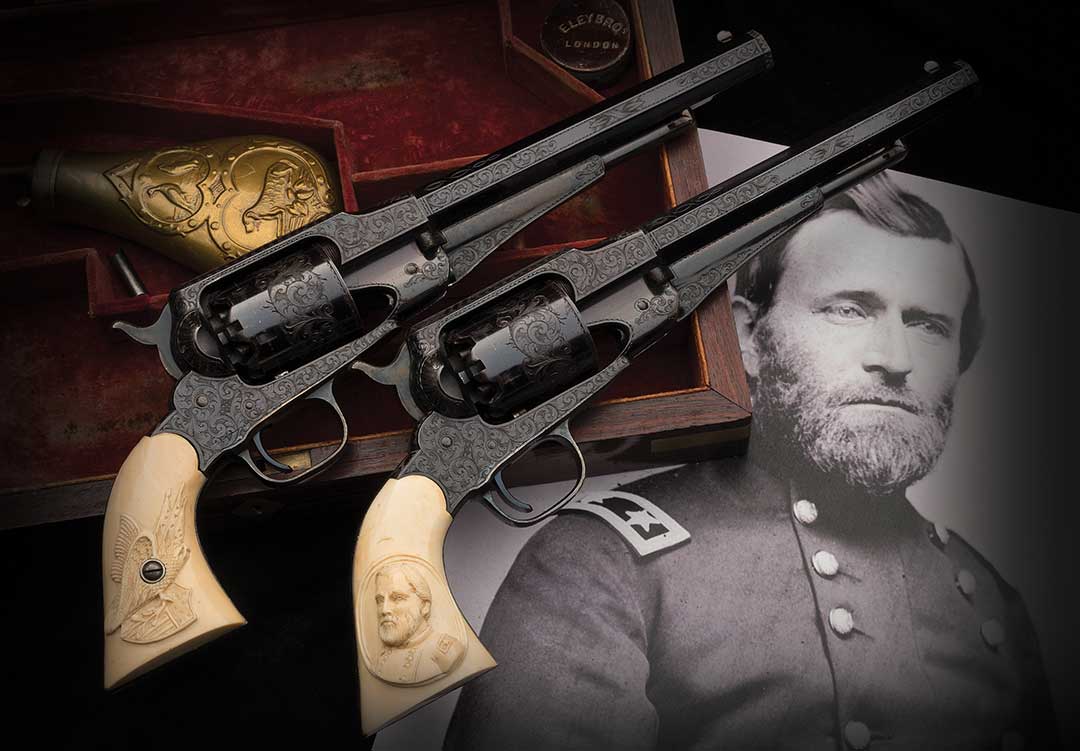 Extraordinary Winchesters
An ultra-rare, documented Winchester "One of One Hundred" 1873 lever-action rifle identified as the last of the One of One Hundred of its model produced is another flagship of the May Premier. One of only eight manufactured, this Model 1873 represents one of the most elusive variations of special order Winchesters and is a crown jewel in gun collecting.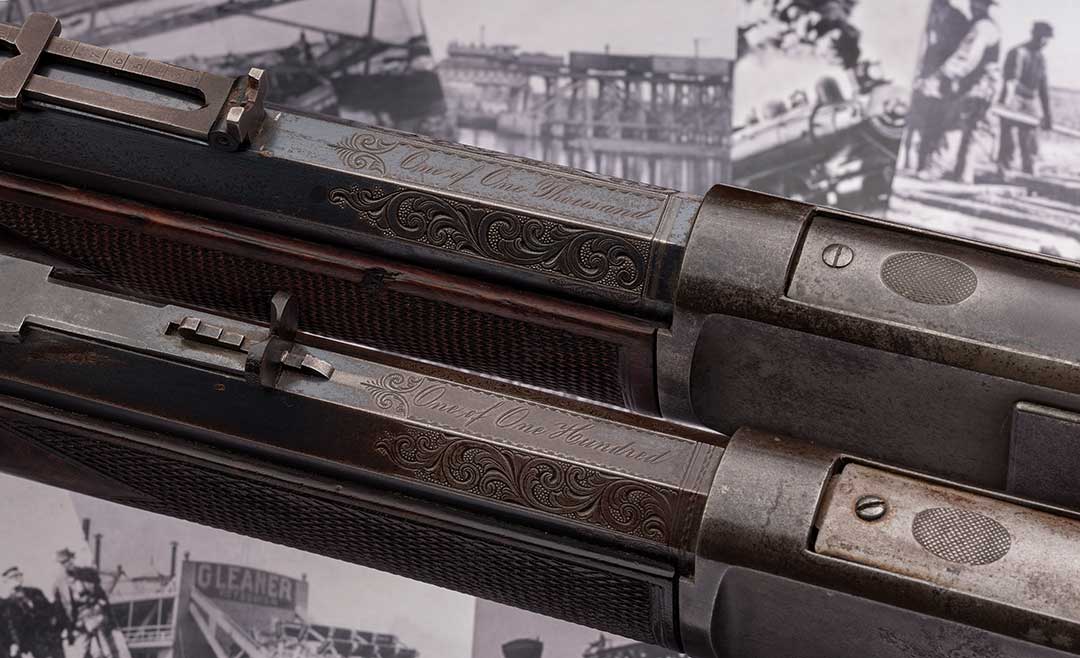 History in Your Hands
May's Premier auction includes numerous museum-worthy firearms like Wild Bill Hickok's factory engraved Colt Model 1851 Navy percussion. One of the legendary guns of the Old West, this Colt revolver is one of the few attributed to Wild Bill and was displayed together with Colt Model 1851 Navy sn. 204672 at the Cody Firearms Museum. The latter was gifted to the museum by Florence Jenkins and Donald Becker and is identified as one of Wild Bill's revolvers. The revolvers have matching engraving and antique ivory grips and were both manufactured in 1868. Both revolvers are shown and discussed on pages 30 and 31 in the included copy of "Wild Bill Hickok: Gunfighter" by Joseph G. Rosa in the chapter "Wild Bill's Guns."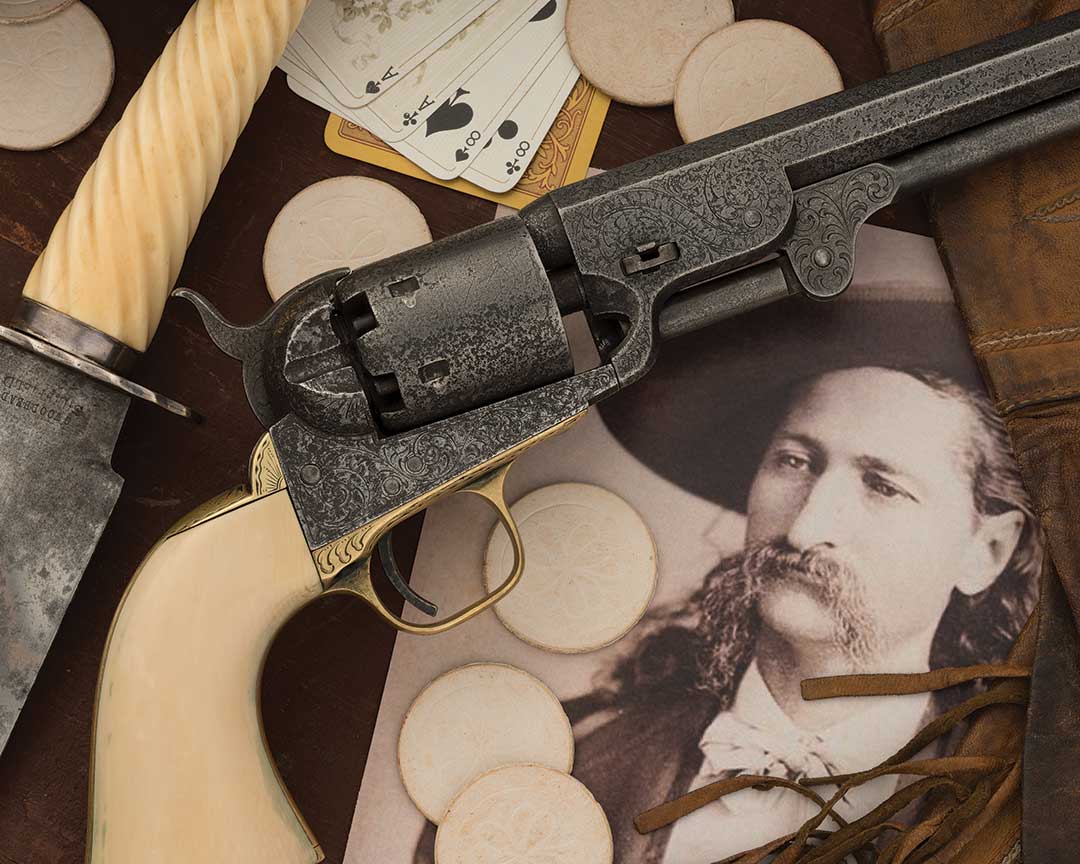 The phenomenal lineup continues with a rifle inscribed to legendary frontier scout and trapper Kit Carson. This German silver-mounted, David Leonard Ohio percussion half-stock rifle is inscribed to Kit Carson from his friends in New Mexico, on July 14th, 1852, reportedly after their final hunt.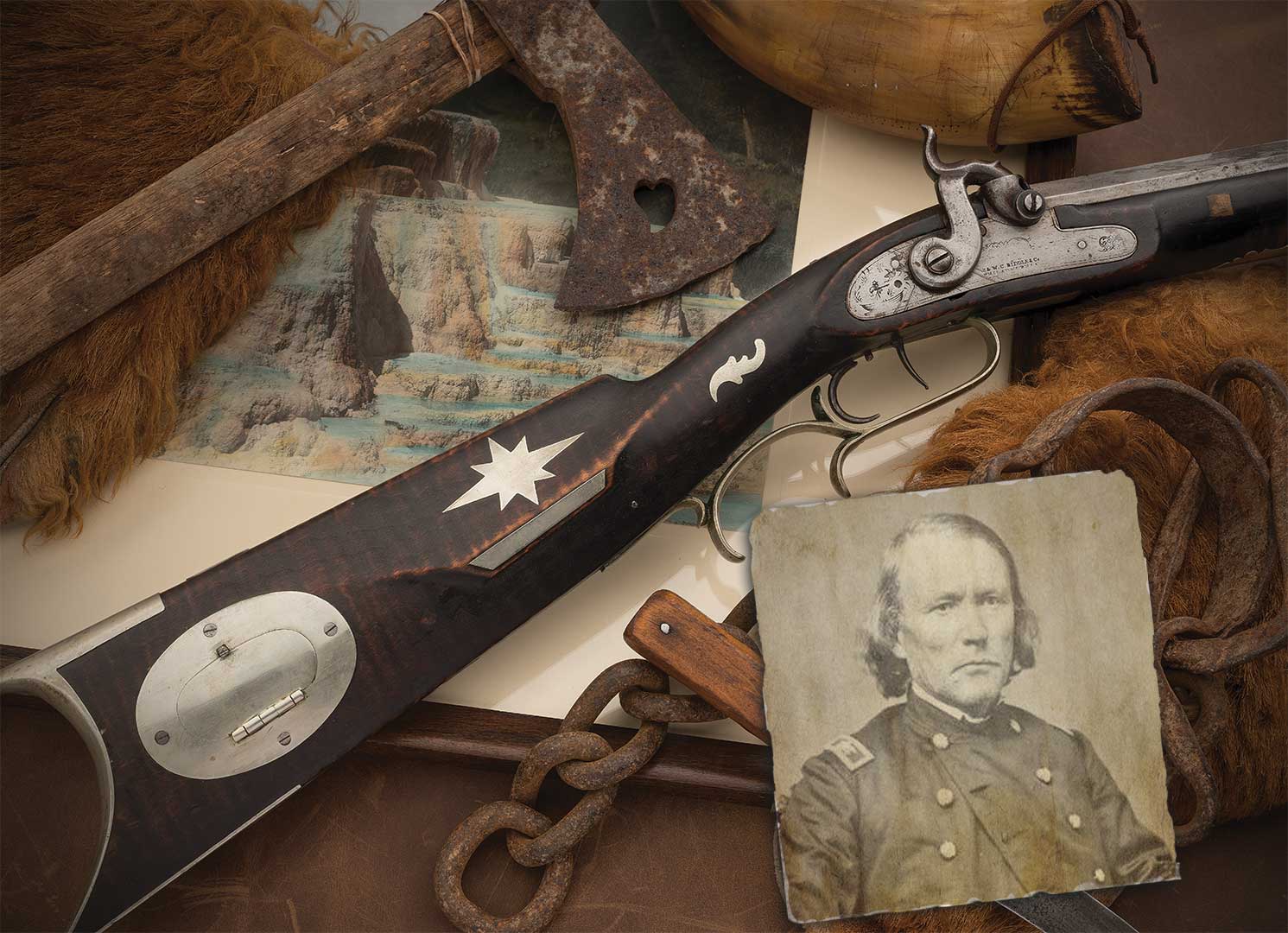 Other notable historic offerings include a Colt New Model 1855 military rifle, factory presentation inscribed to Muragaki-Awaji-no-Kamio, the first Japanese ambassador to the United States, on his historic voyage to San Francisco in 1860.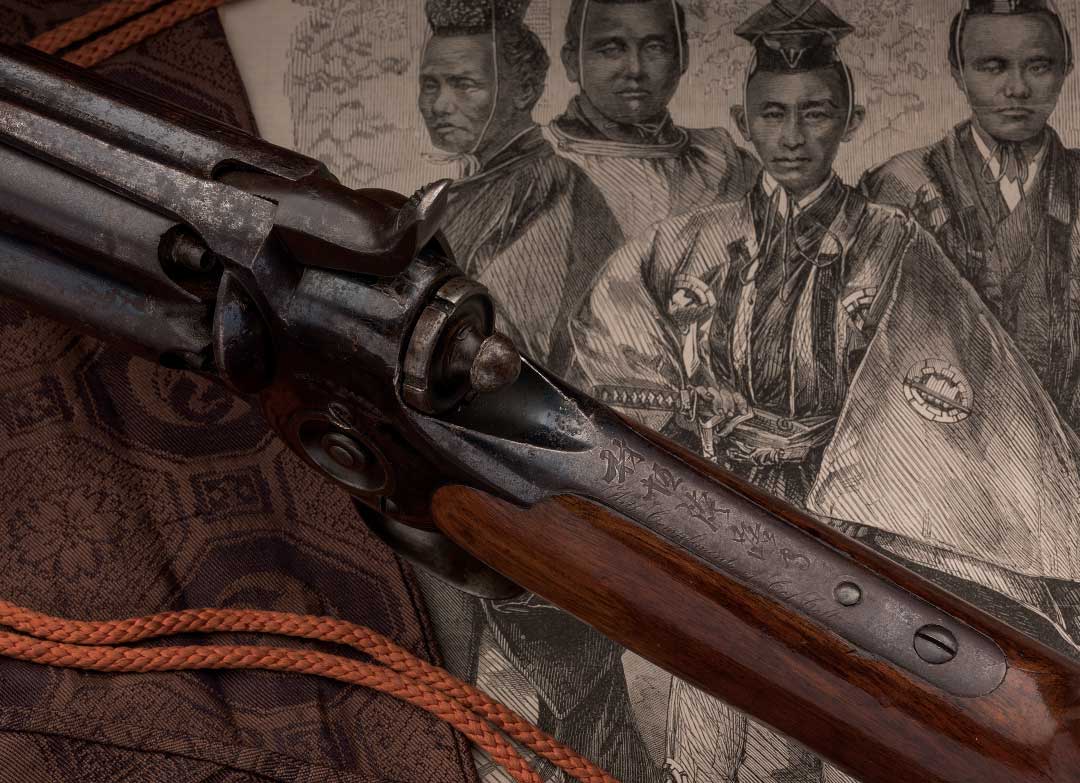 A rare factory engraved and inscribed Colt Government Model is another clear highlight of May's Premier Auction: a Colt pistol presented by U.S. General of the Armies John "Blackjack" Pershing to the President of Venezuela.
Colt Revolvers and 1911s
It wouldn't be a Rock Island Auction Company Premier event without an abundance of collectible Colts from across the ages, and May's auction features many of the finest revolvers and pistols ever offered. A historic, finest known extant "Lot Five" Ainsworth inspected U.S. Cavalry Model Colt Single Action Army revolver attributed as picked up from the Custer Battlefield tops the roster, along with a rare C Company U.S. Colt Model 1847 Walker percussion revolver inscribed for Terry's Texas Ranger "F.H. Kennedy."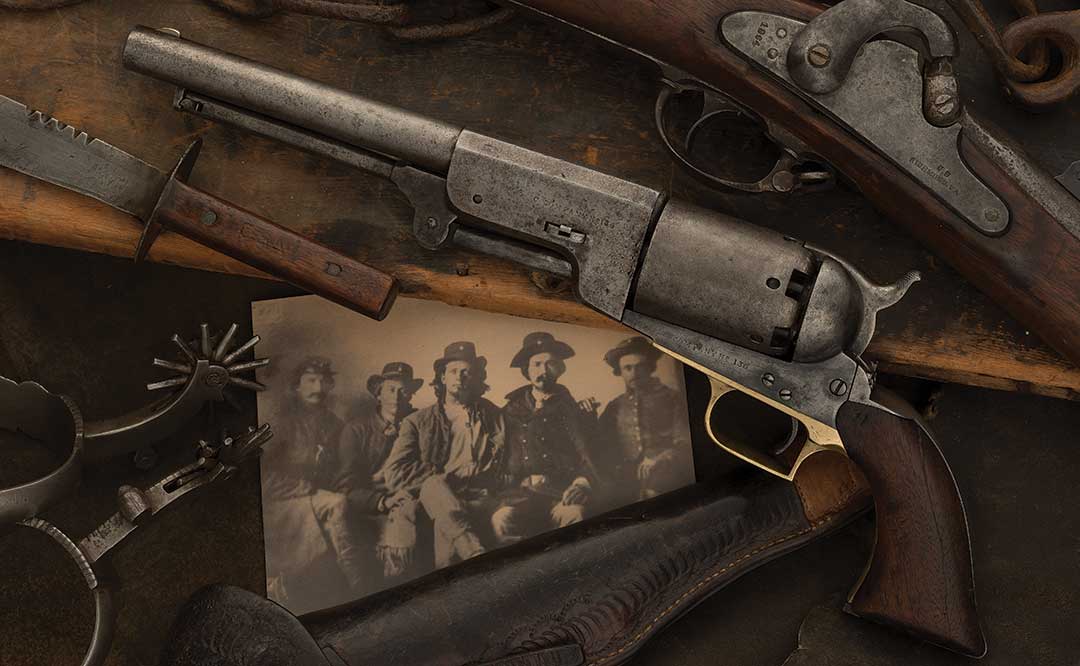 Colt 1911s are also a prominent presence in May's Premier, with a lineup that includes an early production, two-digit serial number 21 U.S. Contract Colt Model 1911. An extremely rare prototype U.S. Colt Military Model 1905 is also up for offer, and North American Arms Co. Model 1911, one of the scarcest of the 1911 genre, is sure to make a splash.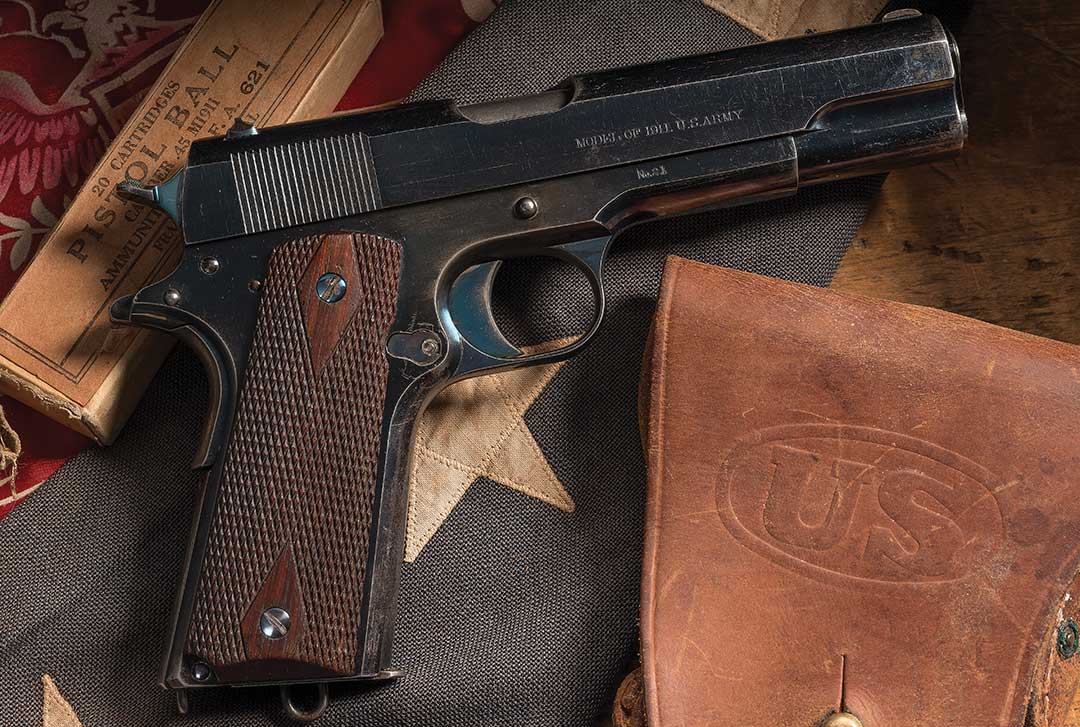 Golden Age American Long Rifles
Golden Age American long rifles are as classic as they are beautiful, and Rock Island Auction Company's May Premier Firearms Auction delivers some of the most phenomenal flintlocks around. Among the exceptional selection is a Kentucky Rifle Association Award-Winning engraved American long rifle attributed to John Bonewitz, a J.P. Beck signed and raised relief carved smoothbore, a scarce John Harris signed and engraved flintlock, and a rare George Eister attributed Golden Age long rifle.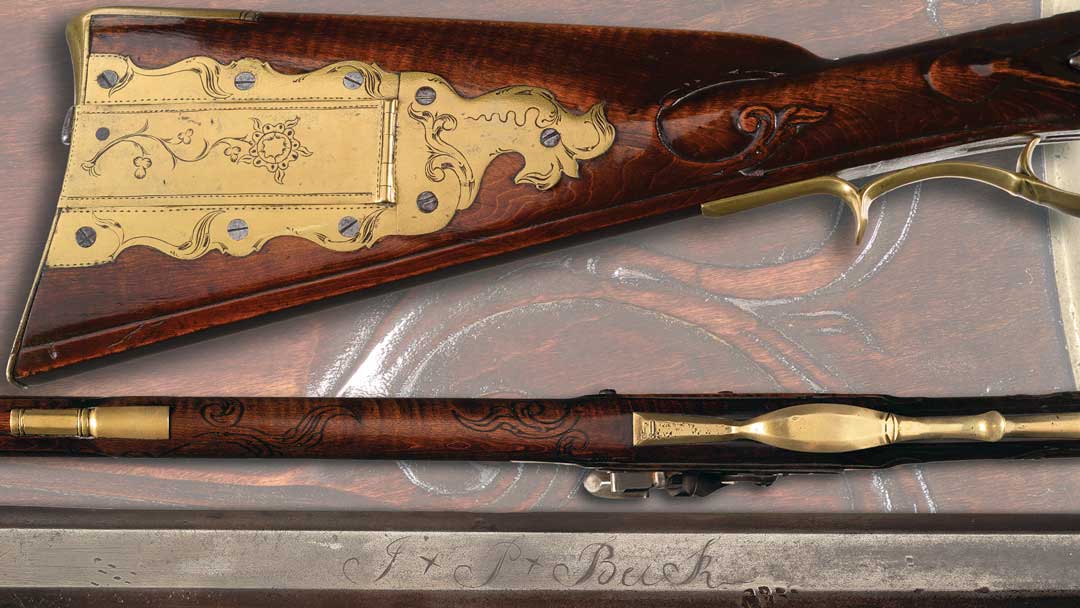 Civil War Collection
From scarce Confederate sidearms to Civil War cannons to some of the finest carbines of the era, May's auction event is a can't miss opportunity for American military collectors. Any Southern-made Confederate revolver is a true rarity today, and May's event features examples from six different manufacturers, one of the most comprehensive collections of Confederate revolvers even offered to the collecting public.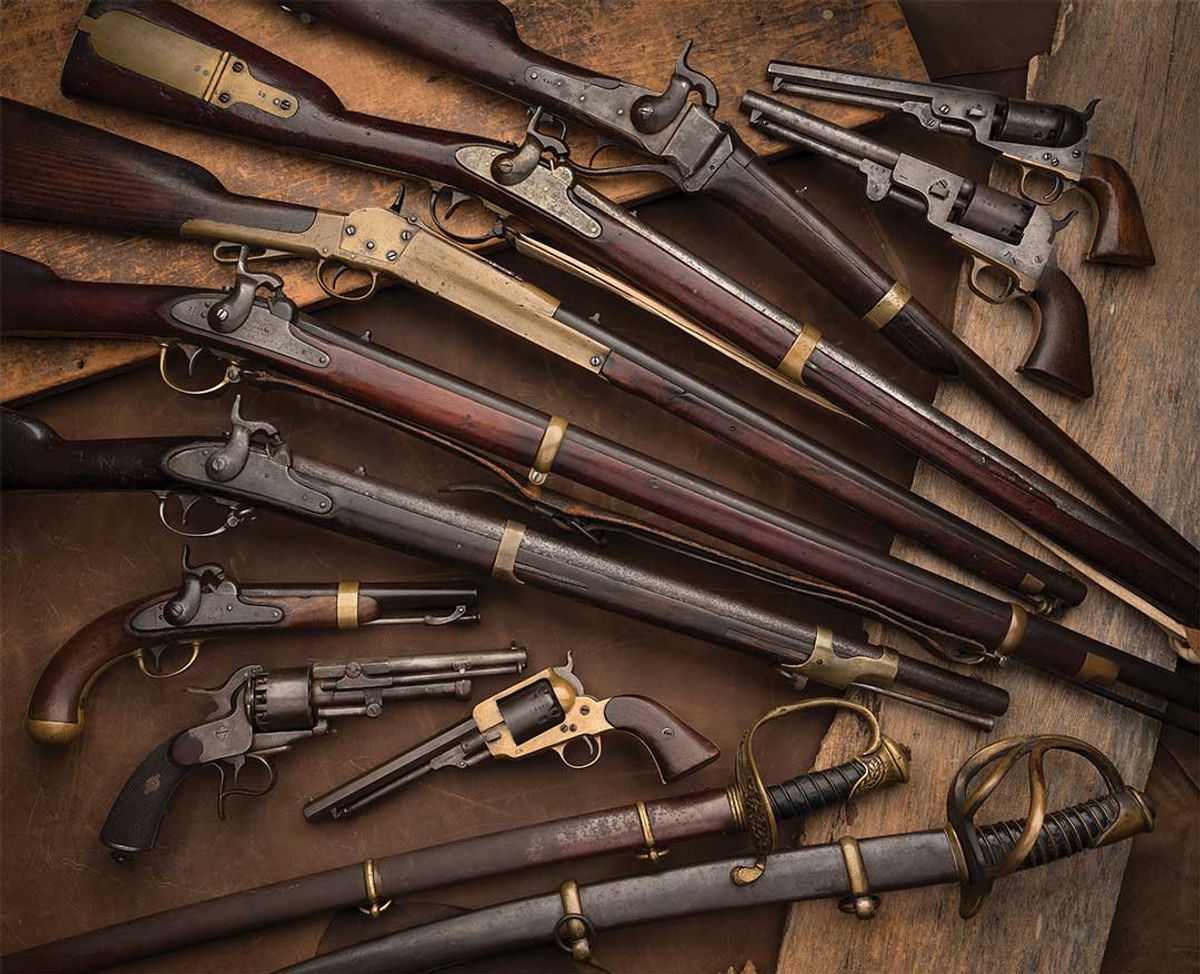 Class III Firearms
Over one hundred Class III arms are included in the all-star selection., including WW2 classics like the M1A1, the BAR, and the MG42. From the Lewis machine gun to the Colt M16A2, heavy-hitting military weapons are featured in abundance.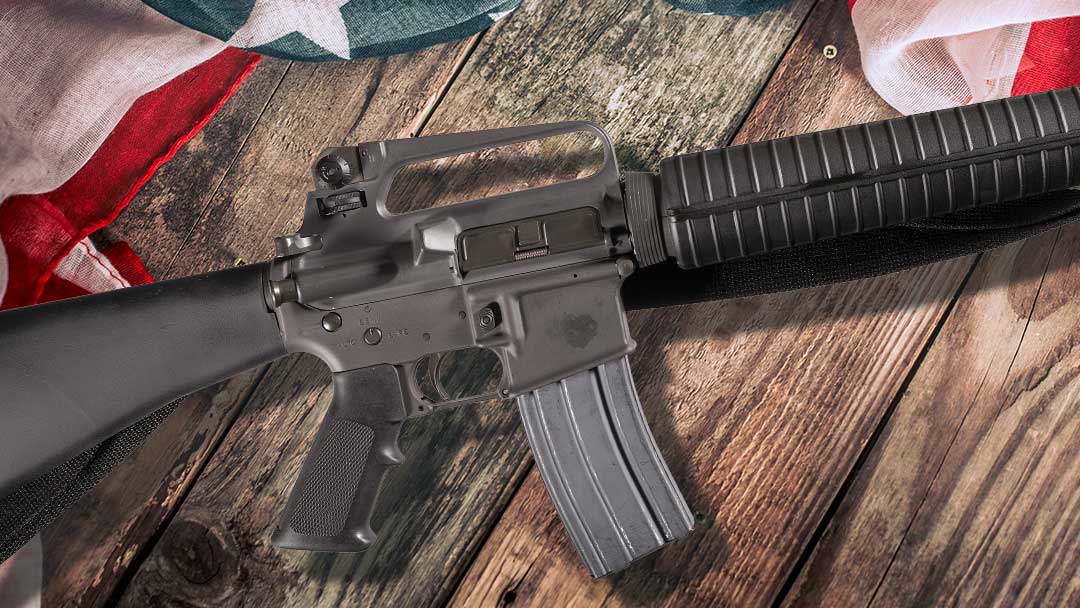 The Rare and Exceptional
Looking for a U.S. Springfield Model 1903 with a Mark I Pedersen Device? How about a Saxon wheellock pistol? Or a Colt Paterson Model 1839 shotgun, one of only 225 ever made? The astonishing assortment of historic masterworks and supreme rarities featured in Rock Island Auction Company's May Premier Firearms Auction are too numerous to count, and the remarkable lineup is only growing.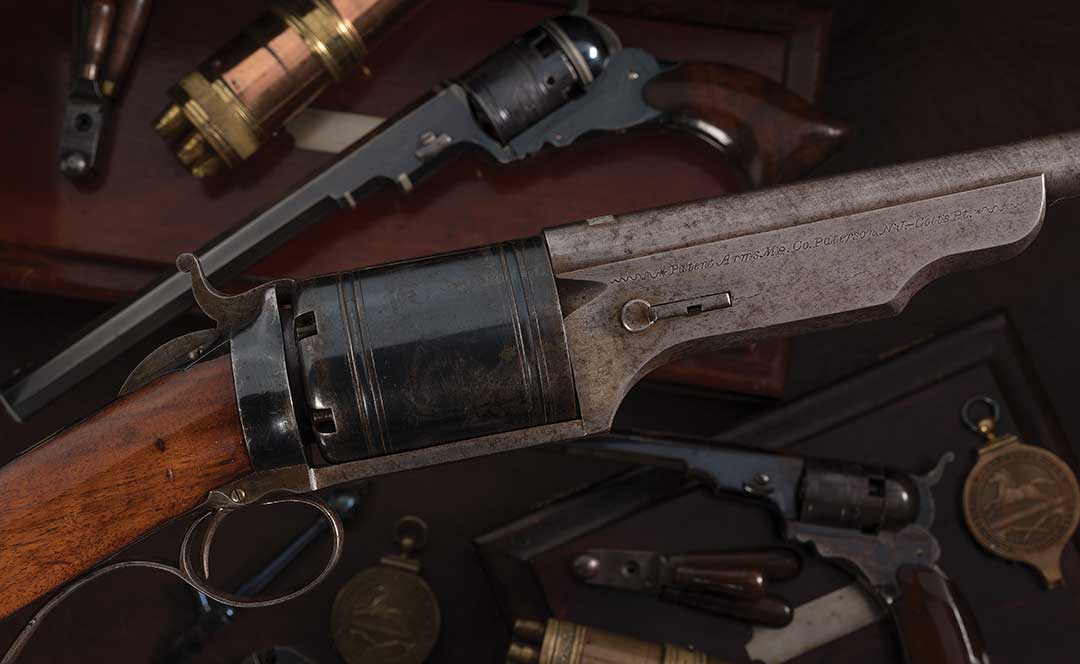 The world-class event kicks off with a Thursday preview day on May 12th, followed by three full days from May 13 - 15 where hundreds of the scarcest collectible firearms from around the world go up for bid. Keep an eye out for the online catalog in the weeks ahead and join us this May to celebrate our first blockbuster Premier Auction of 2022 and experience the highest level of history and artistry that the industry has to offer.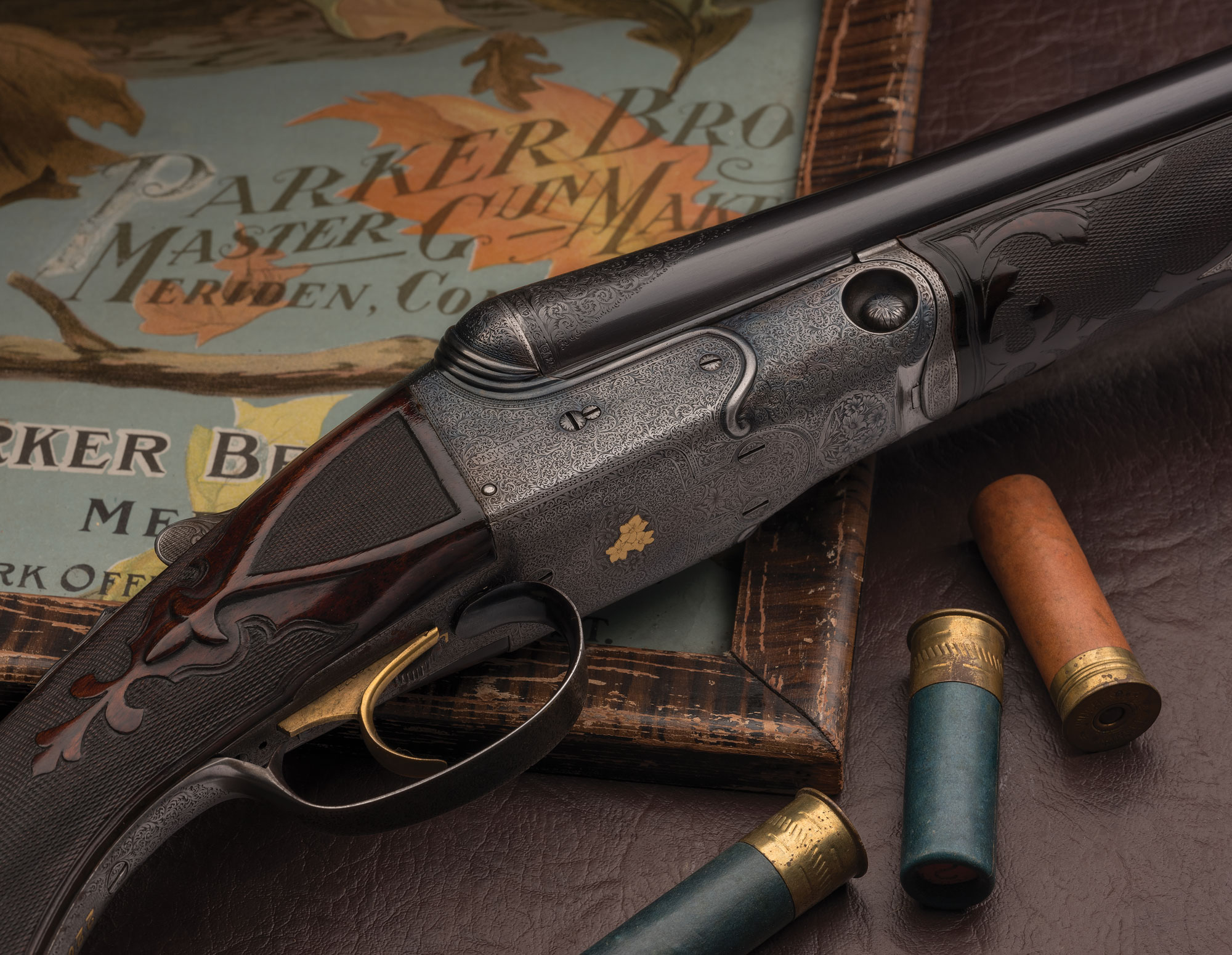 As always, if there are any questions regarding consignment, registration, or future auctions, please contact Rock Island Auction Company today. Our upcoming auction schedule is updated frequently on our website, so be sure to go through the listing and start making your plans to visit. All our events adhere to the latest COVID-19 guidelines and restrictions. We can't wait to see you here!