Rock Island Auction Company's December 9 – 11 Premier Firearms Auction delivers a breathtaking lineup of high-pedigree firearms from every corner of the collecting world. Winter's flagship event includes a spectacular exhibition of supreme rarities, fresh-to-market legacy arms, and some of the finest historic pieces publicly available, including guns closely tied to Abraham Lincoln and Teddy Roosevelt.
THE ELEMENT
CODE FOR DISCOUNT IS - RIAC AUCTION
RESERVATION MUST BE MADE BY 12/2/22
316 12TH ST MOLINE, IL
309.517.1659
$79.00 W/BREAKFAST
6:00 PM RESERVATION DAY CANCELLATION POLICY
Website
BALLY'S
BALLY'S QUAD CITIES CASINO & HOTEL
Formerly Jumer's
CODE FOR DISCOUNT IS – CRIAC12
RESERVATION MUST BE MADE BY 12/2/22
777 Bally Blvd
ROCK ISLAND, IL 61201
309.756.4600
800.477.7747
Website
Incredible History
An absolute national treasure, Theodore Roosevelt's engraved Smith and Wesson New Model No. 3 revolver ranks high on the pantheon of fine and historic firearms. With its condition, rarity, and historic provenance to the 26th President of the United States, Roosevelt's revolver is the very definition of a legacy gun. Roosevelt's remarkable revolver comes with a factory letter confirming by serial number that it was shipped to "Colonel Roosevelt" on May 12, 1898, the same day Roosevelt left for San Antonio to train the Rough Riders. In addition to the gun's immense historic provenance to one of the most famous Americans of all time, Theodore Roosevelt's stunning Smith and Wesson New Model No. 3 features incredible engraving and includes an incredibly scarce chambering for the model: .38 Long Colt. This was the U.S. service cartridge at the time, and Roosevelt's revolver is one of a scant few New Model No. 3s known in this configuration.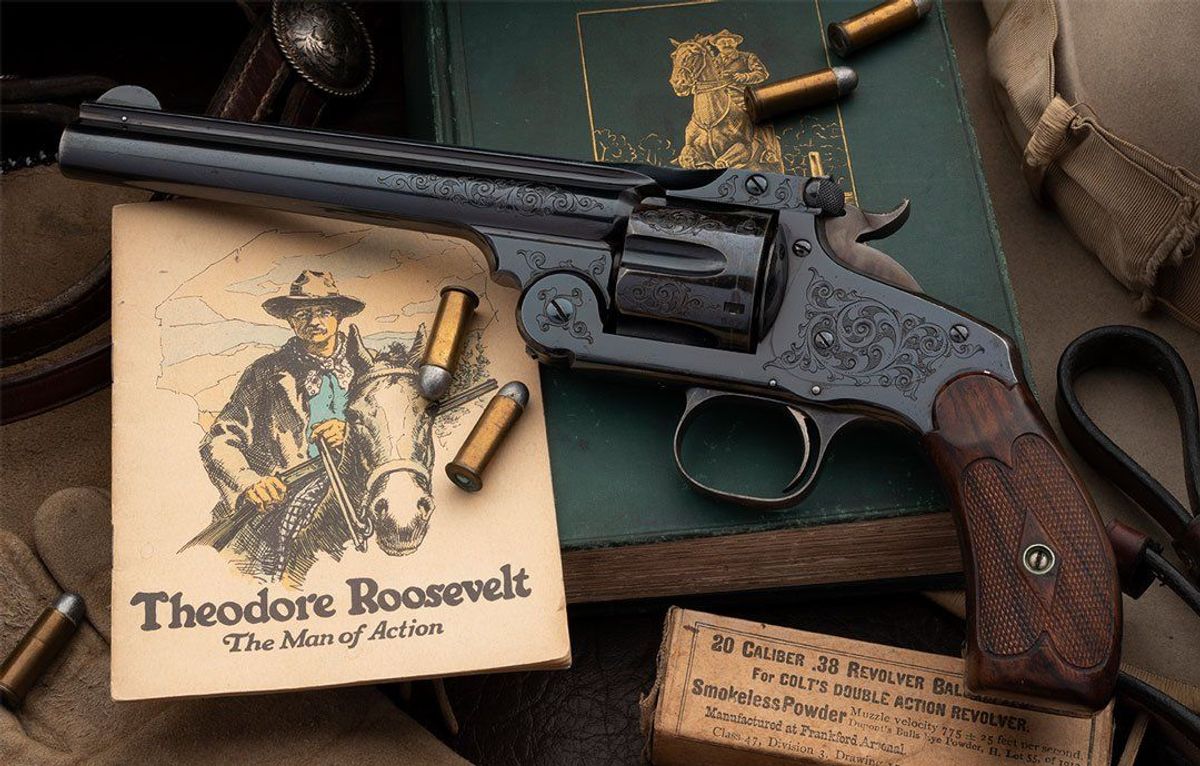 Another immensely significant firearm, and the only known Abraham Lincoln presentation firearm in private hands, the Bristol Firearms Co. Second Model Burnside breech loading percussion carbine offered this December is one of the most historic Civil War era guns available. A silver plaque on the right side of the stock was inscribed to Kentucky statesman John J. Crittenden from President Lincoln on February 1st, 1862, stating that the carbine was presented to Crittenden "As a testimony of affectionate regard for his long patriotic services to which a grateful people bear willing testimony." This fascinating carbine remained the property of John Jordan Crittenden's family until 1992 when it was sold by Jane Crittenden Harris after being displayed for several years at the Kentucky Military History Museum.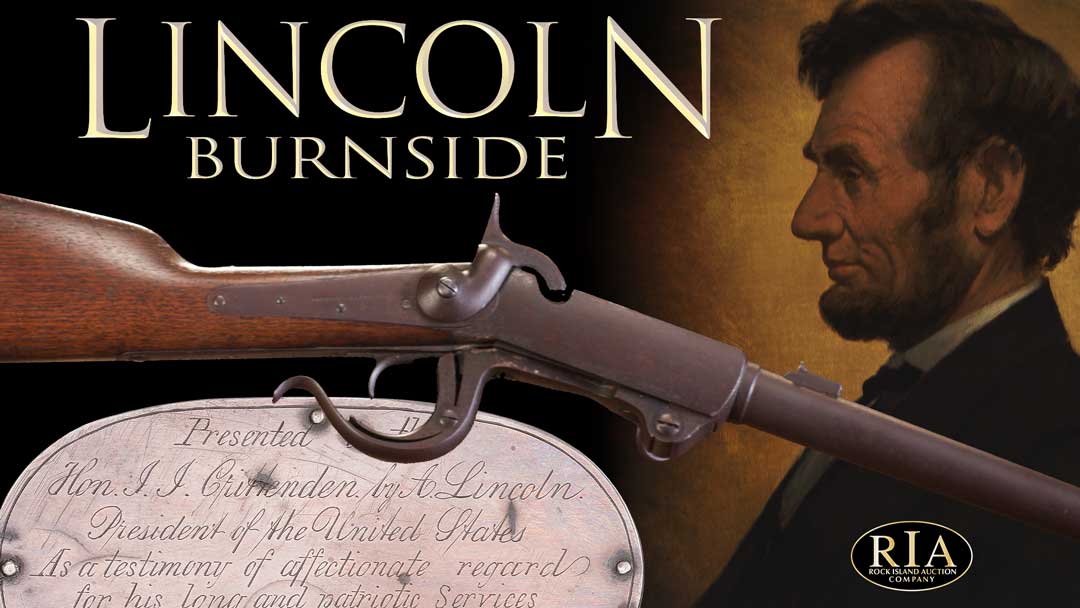 Remarkable Rifles
The quality continues with a Smith & Wesson Model 320 "Buntline Special" revolving rifle, a Gustave Young engraved masterpiece and one of the finest surviving examples of this extremely scarce firearm. Other noteworthy longarms include two iron-framed Henry rifles with consecutive serial numbers, a Colt Deluxe, L.D. Nimschke engraved Lightning magazine "Baby Carbine", a gold plated Winchester Model 1894 deluxe takedown rifle engraved by John Ulrich, and a magnificent pair of double barrel percussion big game rifles commissioned by the Maharaja of Jodhpur.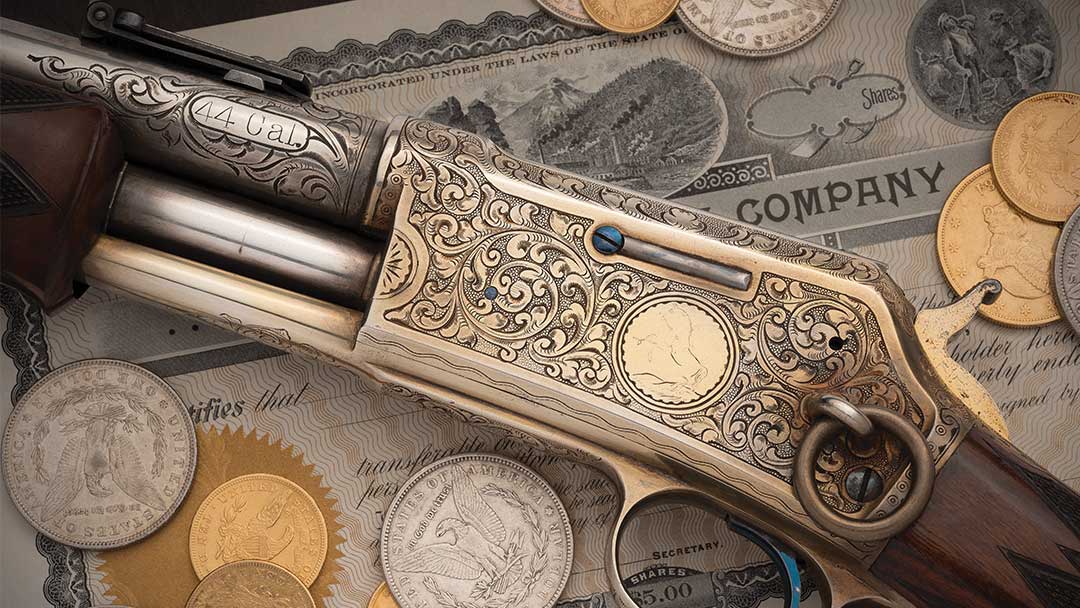 Revolver Rarities
The rarest antique revolvers are another mainstay for fine arms collectors, and Rock Island Auction's December Premier features an immaculate selection. Among the scarcest is a stunning deluxe Colt Model 1877 D.A. revolver featuring full coverage factory engraving by master Cuno Helfrict.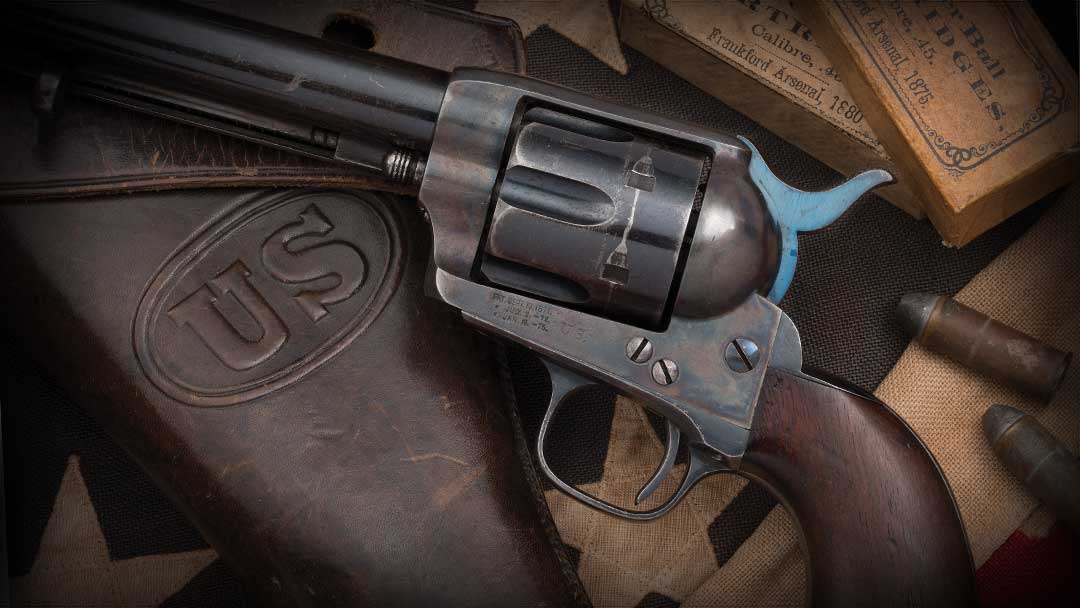 Rock Island Auction Company's unrivaled combination of artistry and rarity is further displayed by a pair of W.J. Syms Mass Arms double action percussion Navy Model revolvers, one of the most elaborate and stunning exhibition quality panel scene engraved pair of Adams revolvers we've ever had the pleasure of consigning.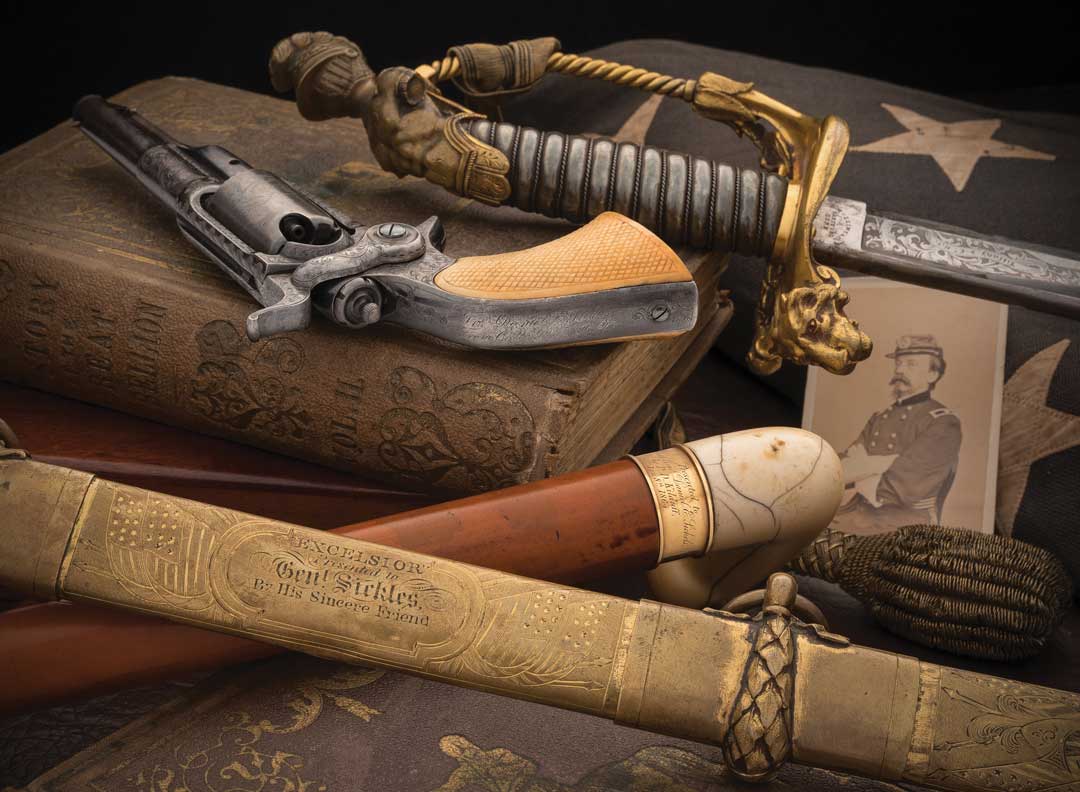 In August, Rock Island Auction Company presented several wish list-worthy Colt Single Action Army revolvers, and December's auction follows up with another selection of scarcities in the genre. Highlights include a Colt Single Action Army Flattop Target revolver in .44 S&W, an even rarer early production Colt SAA .45 ACP, and a three-digit First Generation Colt Single Action Army with a factory letter and a Gold Seal Letter of Authentication by Colt expert John A. Kopec.
December's Finest Firearms
Rock Island Auction Company's December Premier Firearms Auction features supreme rarities from across the ages, from scarce antiques like a superposed two-shot wheellock pistol to some of the finest condition American and German military arms around. The doors open on Thursday, December 8th, when the public is invited to preview and examine these incredible items firsthand, followed by a three-day auction from December 9 – 11. Keep an eye out for the online catalog in the weeks ahead and join us this December to join us this winter to celebrate a holiday event for the ages.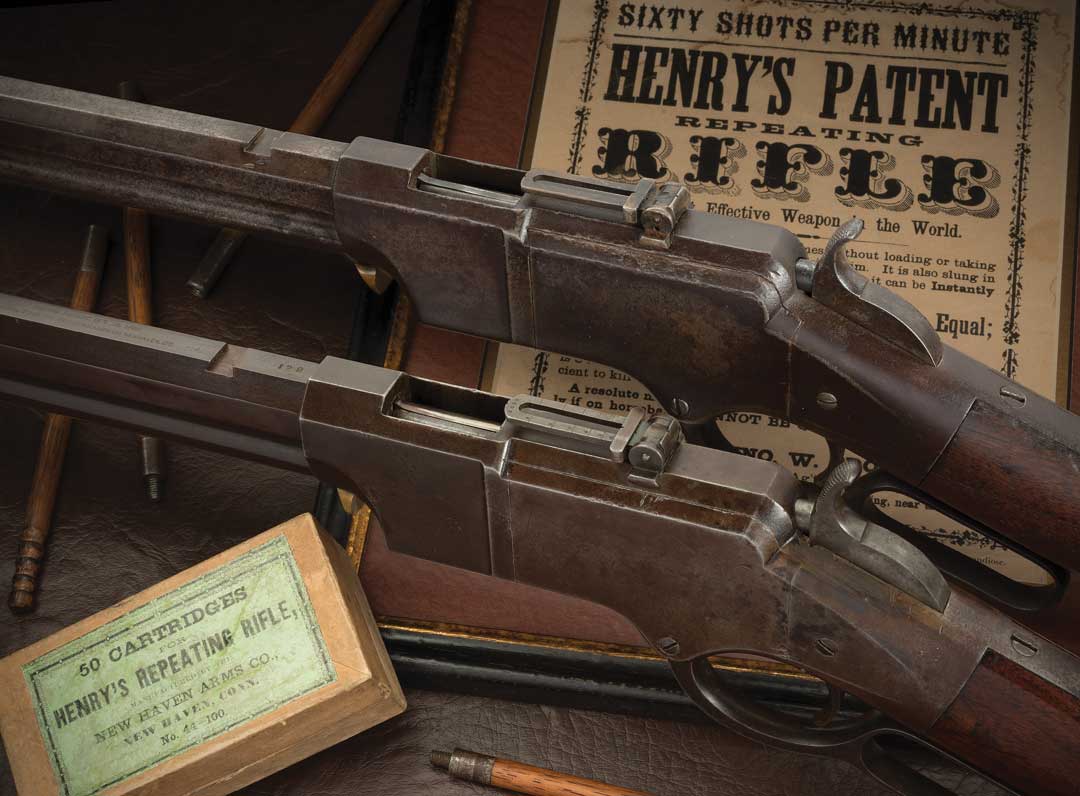 As always, if there are any questions regarding consignment, registration, or future auctions, please contact Rock Island Auction Company today. Our upcoming auction schedule is updated frequently on our website, so mark your calendars and save the date, because this December Premier event promises to impress. We can't wait to see you here!