The immense history and condition of the Collection of Greg Lampe, crossing multiple genres and eras, from the American Revolution to the Wild West, will be introduced in Rock Island Auction Company's May 2023 Premier Auction. Greg Lampe didn't just admire the guns in his collection but was a student of their history as well. This collection features finely conditioned guns, from fantastic cased pairs of dueling pistols, phenomenal flintlocks, and exquisite cased Colt revolvers that showcase numerous instances of masterful engraving. A voluminous amount of research has been undertaken on these guns.
THE ELEMENT
CODE FOR DISCOUNT IS - RIAC AUCTION
RESERVATION MUST BE MADE BY 5/4/23
316 12TH ST MOLINE, IL
309.517.1659
$99.00 W/BREAKFAST
6:00 PM RESERVATION DAY CANCELLATION POLICY
Website
BALLY'S
BALLY'S QUAD CITIES CASINO & HOTEL
Formerly Jumer's
CODE FOR DISCOUNT IS – CRIAC05
RESERVATION MUST BE MADE BY 5/11/23
777 Bally Blvd
ROCK ISLAND, IL 61201
309.756.4600
800.477.7747
Website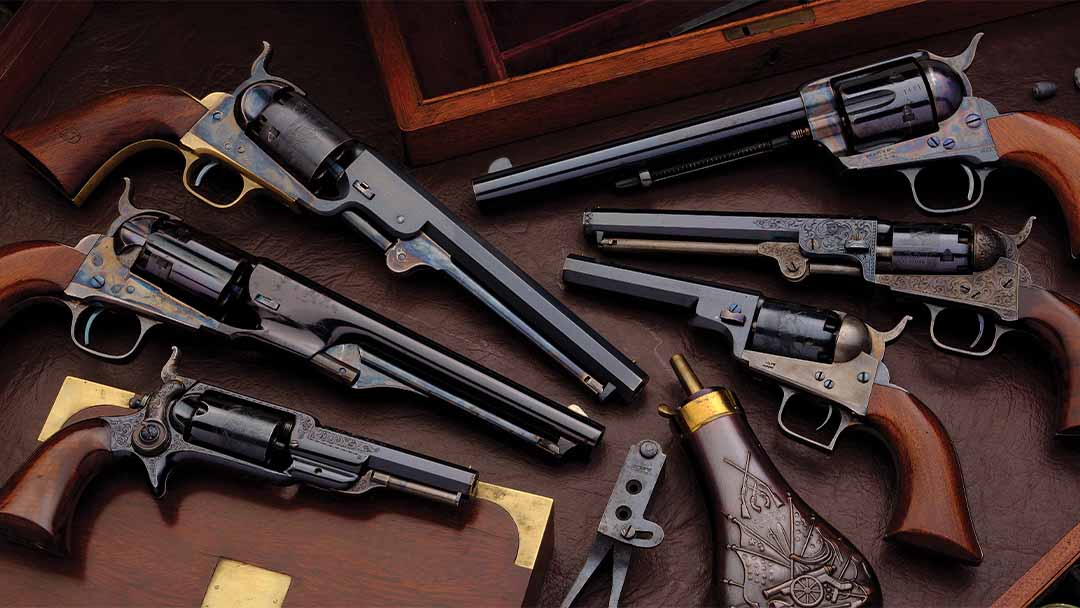 A finely engraved Beaumont-Adams double action percussion revolver is an artifact of Confederate history, documented as being surrendered by Confederate President Jefferson Davis during his capture by Union soldiers from the Michigan 4th Cavalry in May 1865. The revolver remained in the soldier's family until 2018. It has fine English engraving, with a braided border design at the muzzle and front of the cylinder as well as the edges of the trigger guard, floral designs on and around some of the screws and classic scroll engraving and lined borders.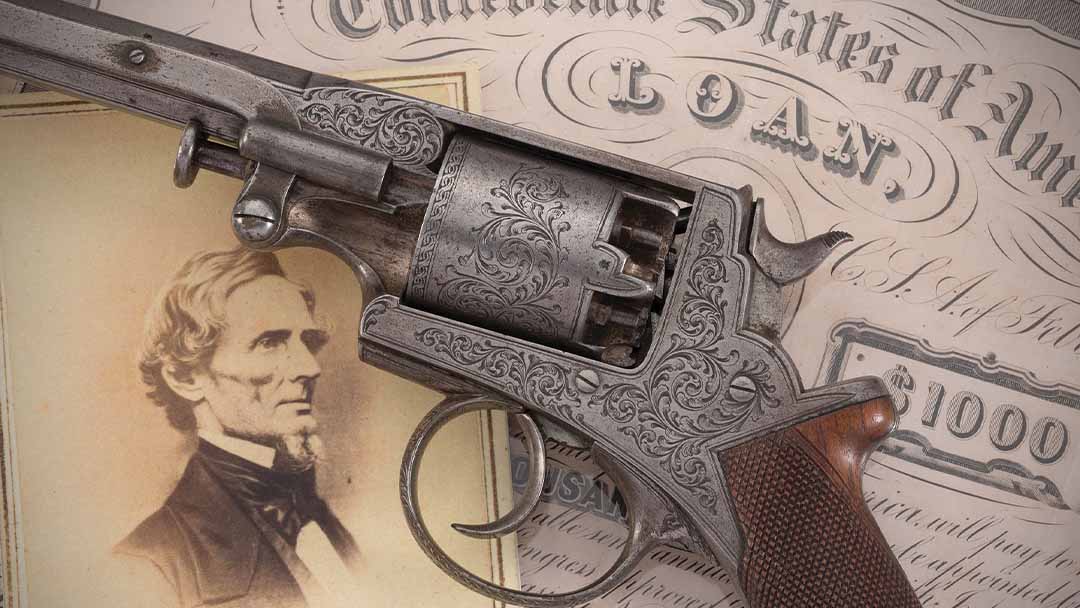 The May auction lineup is shaping up to feature a fantastic slate of lever action rifles that include a rare John Ulrich engraved and signed documented Deluxe Special Order Winchester Model 1873 lever action rifle with factory letter, a Winchester Model 1873 One of One Thousand and Winchester Model 1876 One of One Thousand, and a well-documented Deluxe Winchester Model 1895 lever action saddle ring carbine, with gold inlaid inscription and presentation silver plaque to Medal of Honor recipient Major General Nelson A. Miles.
Outstanding wheelguns regularly find their way into Rock Island Auction Premier Auctions. Highlights on offer in the May event are a cased Smith and Wesson New Model No. 3 single action revolver presented to Congressman Henry Cabot Lodge by close friend President Theodore Roosevelt, an exceptional 1878 dated Colt Single Action Army, the "first commemorative Colt" Single Action Army owned by early Colt collector John R. Hegeman Jr., and a rare cased Colt London Agency black powder revolver will cross the podium.
Not to be left behind are fine sporting arms that will be on offer like a rare engraved J. Woodward & Sons 12 bore double barrel over-and-under shotgun, an incredible engraved R.B. Rodda 4 bore double barrel dangerous game rifle, and an ornate silver and pearl inlaid wheellock sporting rifle.
Rock Island Auction Company will welcome spring with an enormity of historic, magnificently conditioned, and rare fine arms at its May Premier auction. Doors open for preview day — where visitors can view these exquisite pieces in-person and up close — on May 18 followed by a three-day auction from May 19-21. Keep an eye out for the online catalog in the coming weeks and join us this May for a spring celebration of fine arms and collectibles.