THE ELEMENT
CODE FOR DISCOUNT IS - RIAC AUCTION
RESERVATION MUST BE MADE BY 5/5/21
316 12TH ST MOLINE, IL
309.517.1659
$79.00 W/BREAKFAST
6:00 PM RESERVATION DAY CANCELLATION POLICY
Website
JUMER'S
JUMER'S CASINO & HOTEL
CODE FOR DISCOUNT IS - CRIADEC
RESERVATION MUST BE MADE BY 5/5/21
777 JUMER DRIVE
ROCK ISLAND, IL 61201
309.756.4600
800.477.7747
Website
Last year, Rock Island Auction Company proudly announced that its final Premier Auction of the year would be "the Sale of the Century." After Theodore Roosevelt's Colt Single Action Army revolver sold for $1.4 million and the conclusion of a historic auction that raised over $22 million, we were not joking around. It was also towards the end of the weekend that we began teasing the first Premier Auction of 2021, labeling it the brother of this Sale of the Century, and with thousands of lots available including items owned by Olympians, Civil War Veterans, famous outlaws, prolific writers, and even Founding Fathers.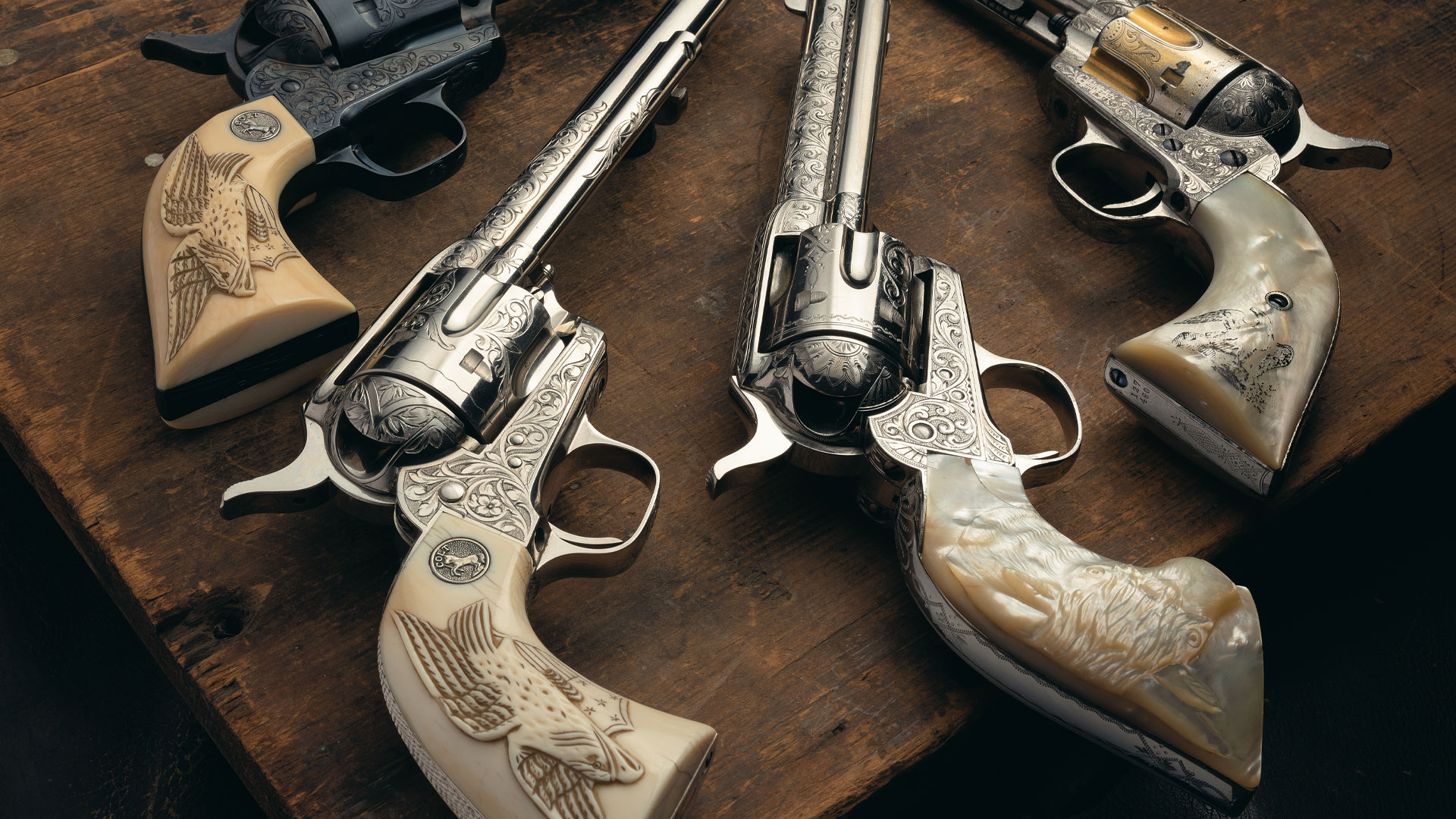 Of course you can expect the appearance of beautiful firearms from the top manufacturers and makers in the world during the event taking place May 14–16, 2021. Colts, Winchesters, and Smith & Wesson firearms dominate the lots that are now available for preview in our detailed, digital Highlight Portfolio. There you can explore some of the amazing items, weapons, and artifacts from across history that will be at your fingertips when the Preview Hall opens for exhibition May 13th at Rock Island Auction Company.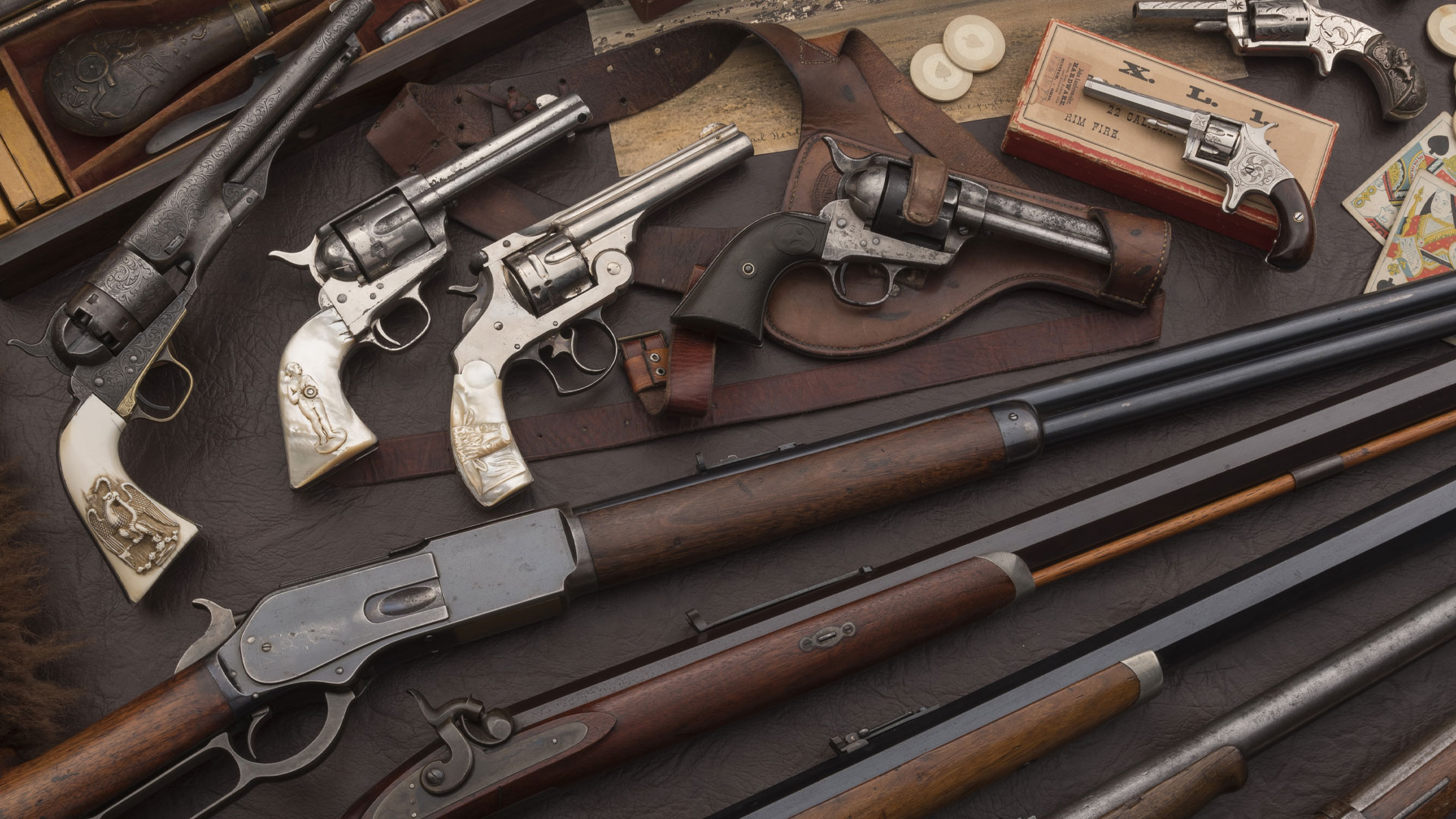 With so much history, excellence, and sheer quantity of premier firearms, we have composed a brief list of some of the exceptional items that can be found in this spectacular sale. All COVID-19 protocols and guidelines will be adhered to, so we look forward to hosting you for this truly special auction. See you soon!
Historic
Headlining the auction are a breath-taking pair of historic holster pistols and field epaulettes that belonged to Founding Father, Alexander Hamilton. Originally presented to him during his time serving in the American Revolutionary War, they were maintained by the Hamilton family until the 1940s when they were sold by his great-great-grandson Schuyler Hamilton. They are easily among the most historic firearms in private hands and is the highest estimate that Rock Island Auction Company has ever listed. Very, very few firearms owned and used in the American Revolutio, especially by a Founding Fathers, especially in the American Revolution. These pistols could certainly be compared to Washington's own English holster pistols maintained in the collections at Mt. Vernon and the famous pair of dueling pistols owned by Hamilton's brother-in-law John B. Church and used in Hamilton's fateful duel with Aaron Burr. Those pistols have been owned by the Manhattan Company and its successor JP Morgan Chase & Co. since 1930.
Alexander Hamilton was a significant figure in the American Revolution whose reputation continues today and is extremely evident if you have ever held a $10 bill. As one of the most influential minds in the formation of the American system of governance, Hamilton served as the first secretary of the treasury, authored 51 of the 85 installments of the Federalist papers (largely responsibly for helping ratify the newly written U.S. Constitution), and even founded the New York Post. With the immense success of the musical "Hamilton: An American Musical" in recent years, the public and historians alike have taken renewed interest in Hamilton and have found that he was one of the most complex and fascinating of our Founding Fathers. Do not miss this opportunity to interact and witness a piece of history when these historically saturated pistols sell during the May 14–16 Premier Auction at Rock Island Auction Company.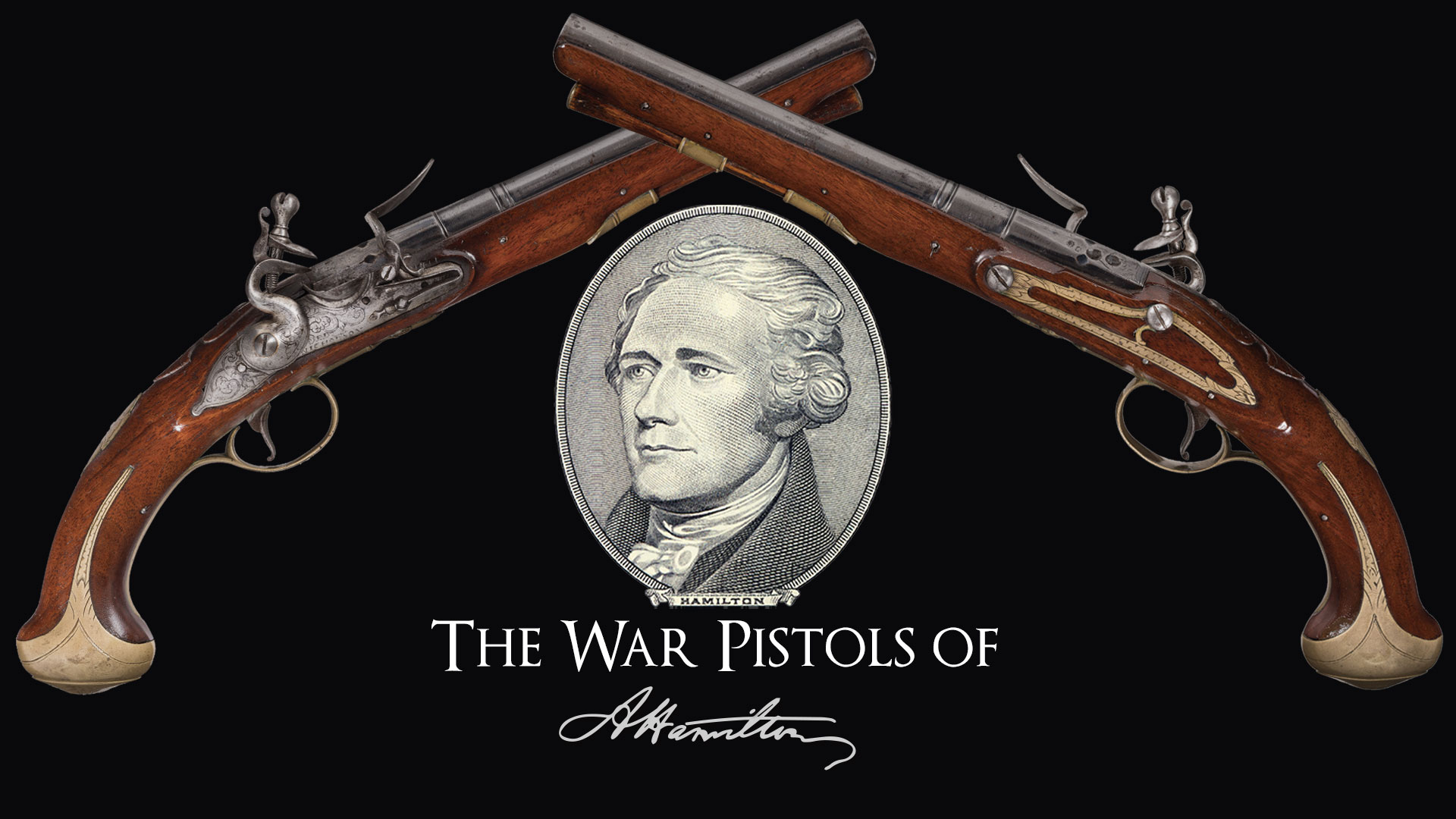 While the Hamilton pistols might take center stage during the Premier Auction (pun intended), there are plenty of other amazing pieces of history that will be available. For example, journalist, U.S. Army Scout, and famed gunfighter/sheriff, Bat Masterson's outstanding nickel plated Colt Single Action Army revolver will be available for sale. Masterson was famous during his life for his exceptional writings and is often remembered in proximity to other notable figure of the American West such as Theodore Roosevelt (a man he was personally close friends with). One of the "White House Gunfighters," Masterson held many federally appointed positions during his life, including U.S. Marshal for the Southern District of New York.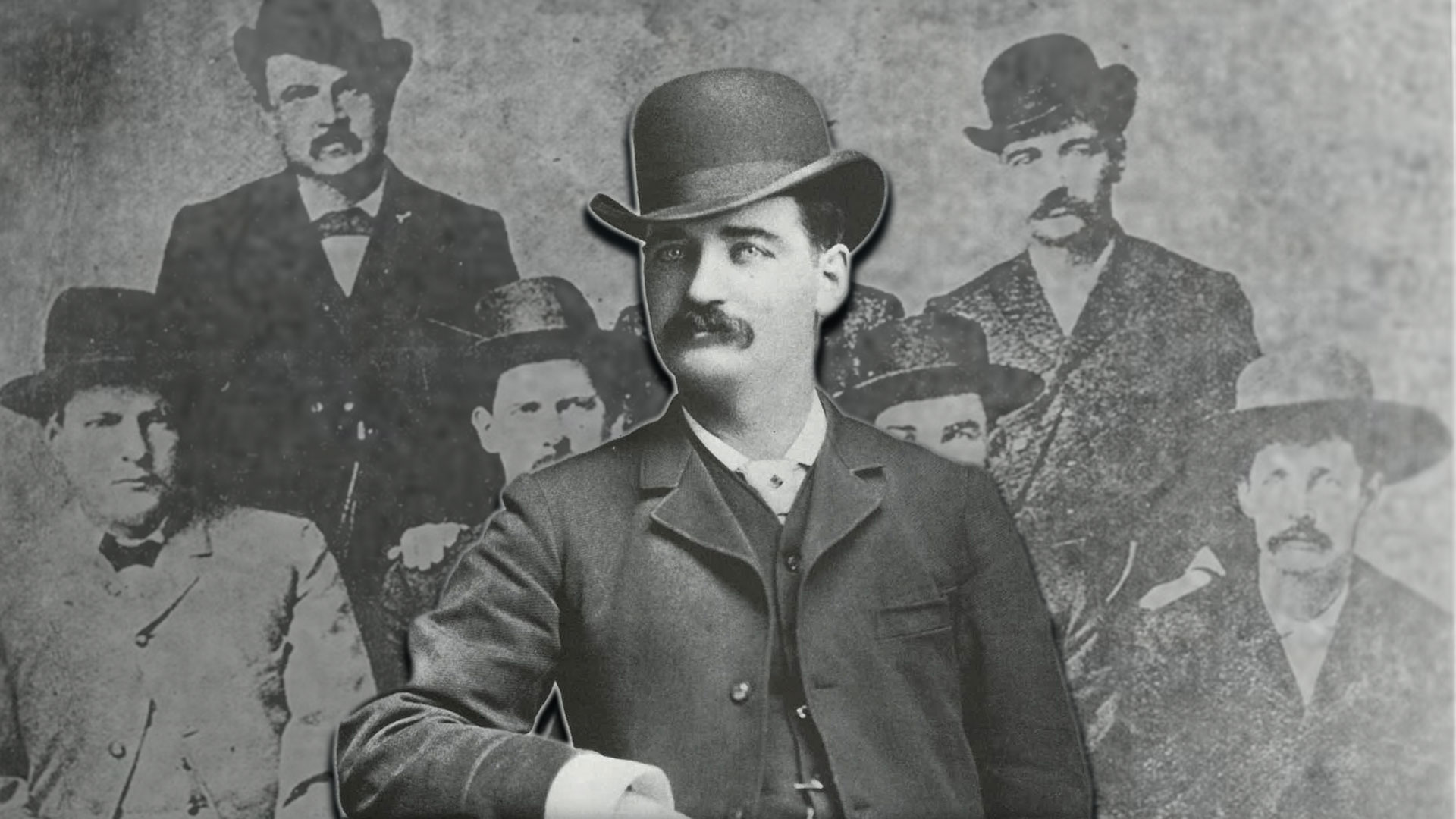 Influential throughout his life, Masterson's later writings and articles extensively shaped the American perception of the frontier and the men who defined it with biographical studies of figures like Wyatt Earp, Doc Holiday, and Buffalo Bill. Captivating his readers with romantic tales of the Wild West, Masterson continued writing up until his death in 1921. Loved for his great sense of humor, his love of sports, and his incredible writings, Masterson left behind a legacy that will not soon be forgotten.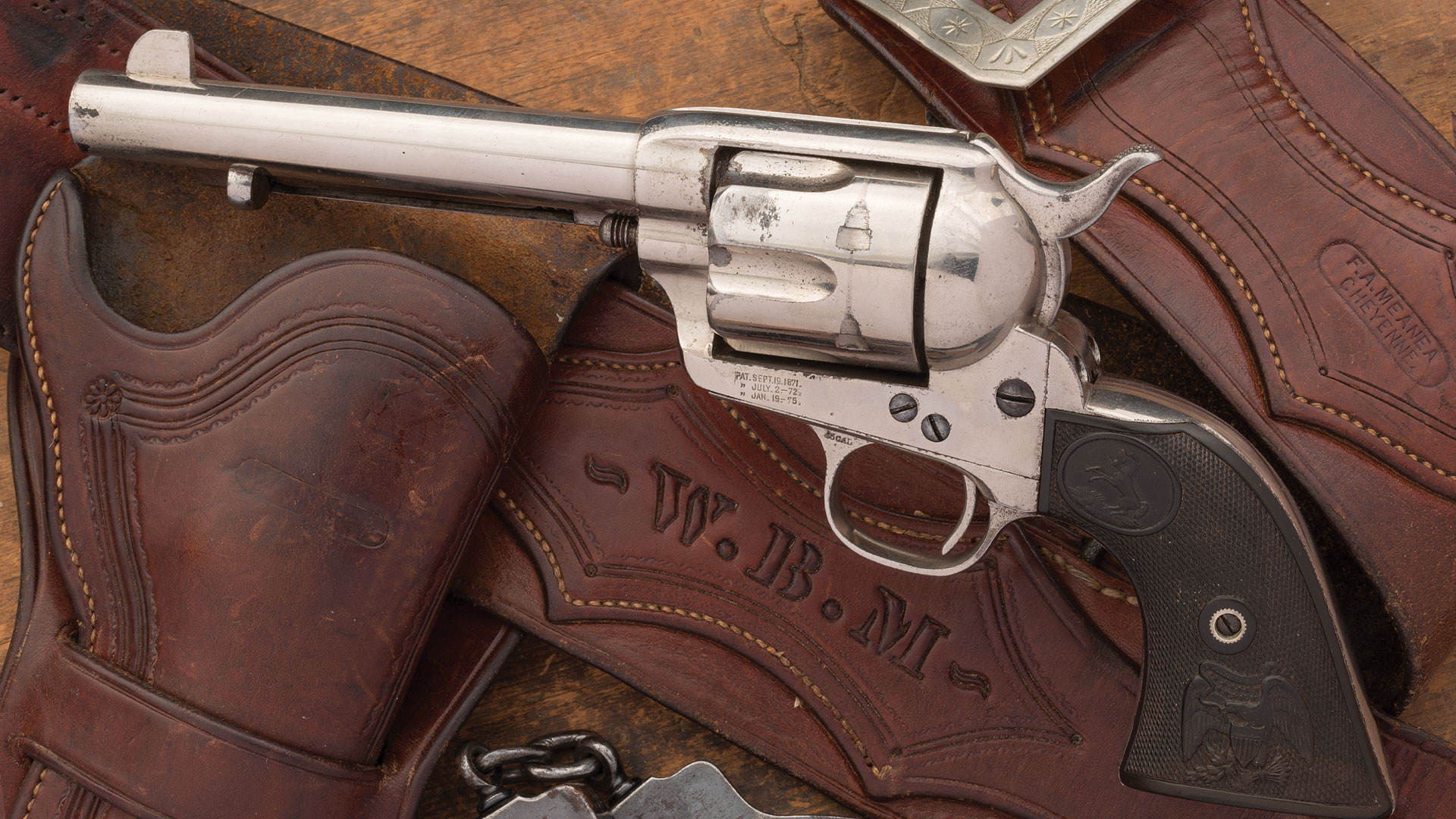 Featuring rubber grips with a large tooled leather holster rig featuring the initials "W.B.M," Bat Masterson's revolver also includes documents and extensive records documenting its authenticity. Nickel plated and exceptionally alluring, this revolver is certainly going to gather some attention between now and when it hits the auction podium. This incredible Colt revolver can be yours only at Rock Island Auction Company's May 2021 Premier Firearms Auction.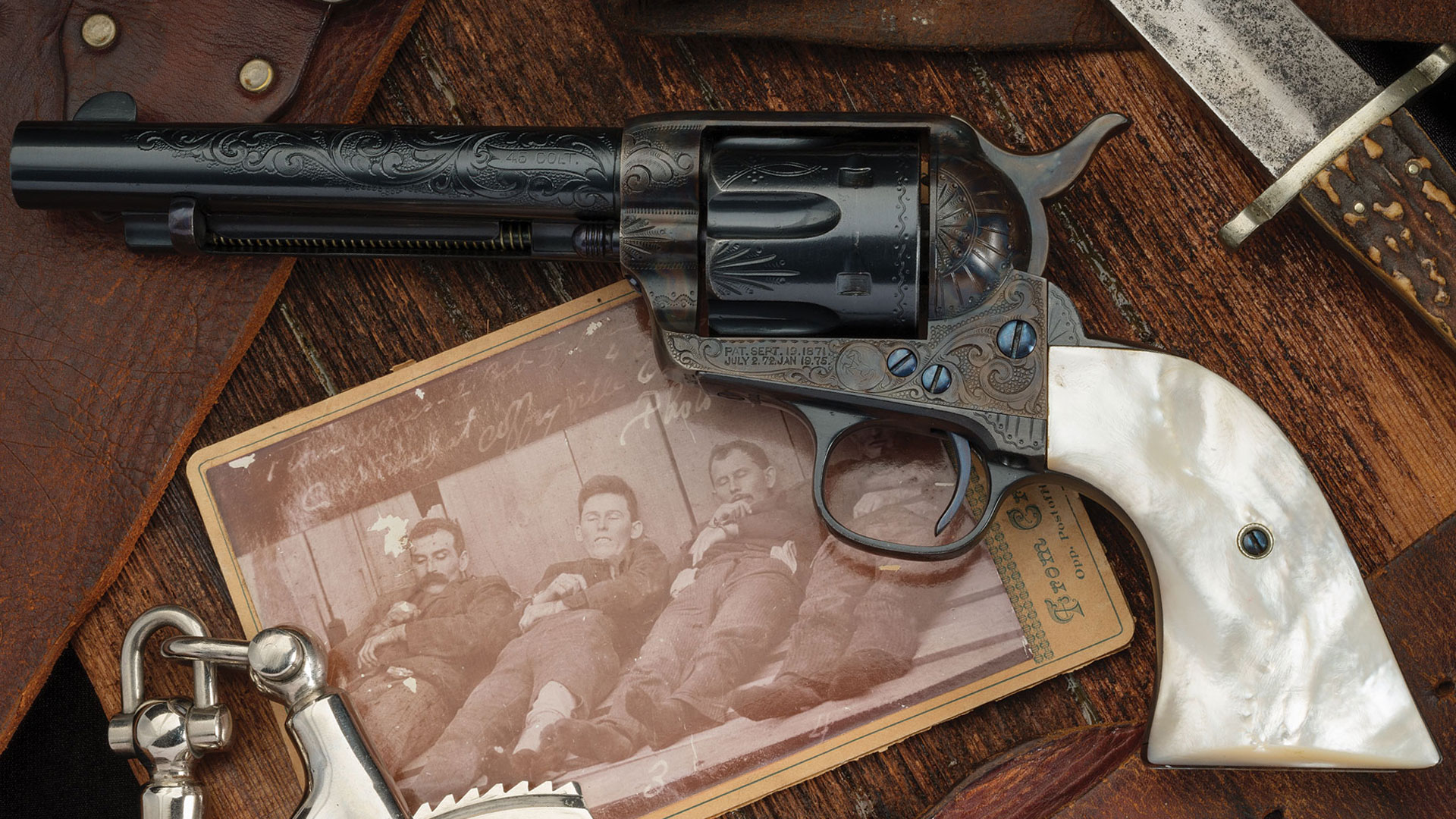 These two superstars are easily recognizable, but there are so many other stunning items that will be sold during the auction that carry other inspirational stories with them. A well-documented D Company No. 13 Colt Model 1847 Walker percussion revolver owned and used by Confederate Cavalry Veteran John Z. Leyendecker during his time in the Mexican–American and American Civil Wars will be available. Besides being incredibly historic revolvers, Walkers are also among the most difficult to obtain of all antique American firearms because approximately only 1,000 military contract Walker revolvers were manufactured by Samuel Colt and only 220 feature "D COMPANY" markings. A factory engraved, antique, black powder Colt Single Action Army revolver purchased by members of the infamous Dalton Gang, and a historically significant and authentic document authorized by Abraham Lincoln appointing Ulysses S. Grant as Major General of the Union Army can all be found in this impressive event.
Excellence
Aristotle once remarked that excellence is not an act, but rather a habit and a reflection of what we repeatedly do. That being said, Rock Island Auction Company strives only for the best and it is evident with just one glance through the digital highlight portfolio. Detailed on every page with rich photographs is a taste of what is in store for this extravaganza of history, beauty, and luxury.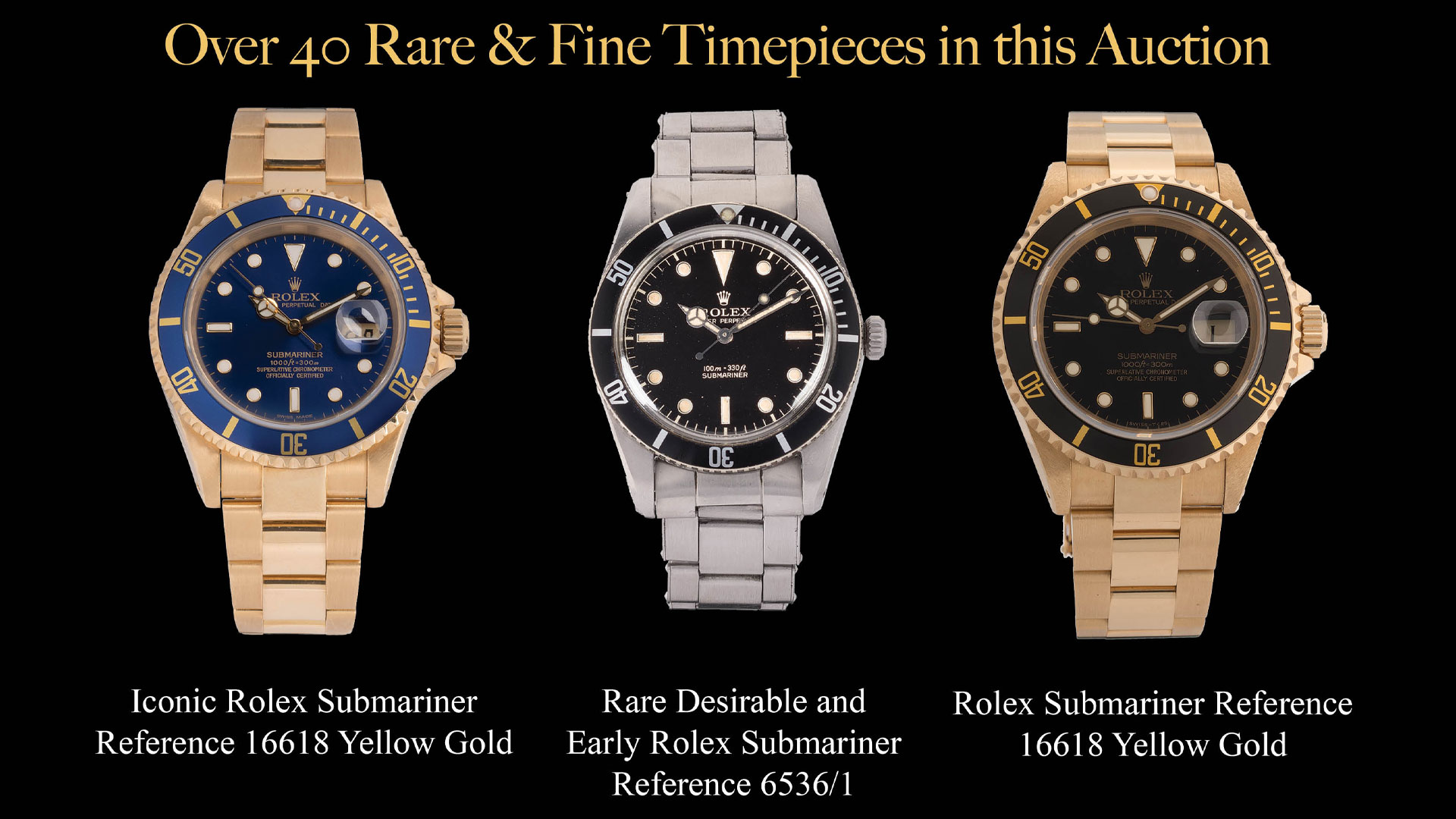 Speaking of luxury, there will be over 40 rare and fine time pieces featured in this auction from one of the most prominent watch makers in the world, Rolex. A watch offers the freedom of expression to match with the perfect one. It is something many collectors will spend decades trying to achieve. Luckily, this auction is hosting dozens of various luxury watches in a wide assortment of colors, materials, and styles sure to elate watch enthusiasts, because we sell much more than just firearms here. We sell luxury, history, and art.
No Rock Island Auction Company Event would be complete without a parade of elegant, well crafted, and high-condition Winchester firearms. During the May Premier Auction is a unique prospect to own the rarest of all Winchester firearms, the Winchester "Centennial 1876" Single Action revolver. This Winchester-Wetmore-Wells single action revolver is reflective of the ingenious collaboration between former Smith & Wesson employees William W. Wetmore and Charles S. Wells in 1872. Hired by Winchester to design a revolver for the company, the pair developed an innovative chambering system for a new series of experimental cartridges. Winchester set bold expectations for the release of this new project, especially because of the fierce competition with industry rival Colt, but it failed to find success in civilian markets nor was able to secure any government contracts.
This example is magnificent and incredibly alluring in its appearance. Certainly stunning, this revolver features the cartridge ejector system developed by Wells and is mounted on the right side of the frame. The revolver retains a solid frame, a six shot cylinder, blade front sights, and frame sighting grooves. All nickel finish with checkered walnut grips, this revolver is exceedingly rare not only because of the uniqueness of the type of firearm, but also because of the limited number produced. It is estimated that approximately seven of these pistols were made prior to the termination of the project in 1876. Own it at the May Premier Auction at Rock Island Auction Company.
This is far from the only Winchester items found in the auction. For example, the extraordinary, exceedingly rare, documented John Ulrich signed, gold plated Winchester Deluxe Model 1873 lever action rifle inscribed to Honduran President Marco A. Soto. Impeccably engraved and designed by one of the most gifted artists to ever touch a rifle, the images, scenes, and patterns crafted by Ulrich are stunning. One side in particular, features a flurry of different, highly detailed animals such as a fox, squirrel, and moose surrounding a scene of a hunter on horseback aiming his rifle at a heard of buffalo in an open field. Along with these beautiful images, the entire receiver, action, and hammer are engraved in similar style with illustrious floral designs, wreaths, and various geometric shapes. A plume of smoke can be seen ejecting from the barrel of the hunters rifle in the depiction that is so detailed that you forget it is entirely plated with gold that shimmers with each tiny change in perspective. This rifle is stunning, historic, and crafted by one of the most influential and famous engravers known to the industry. Make it yours during the May 14–16 Premier Firearms Auction.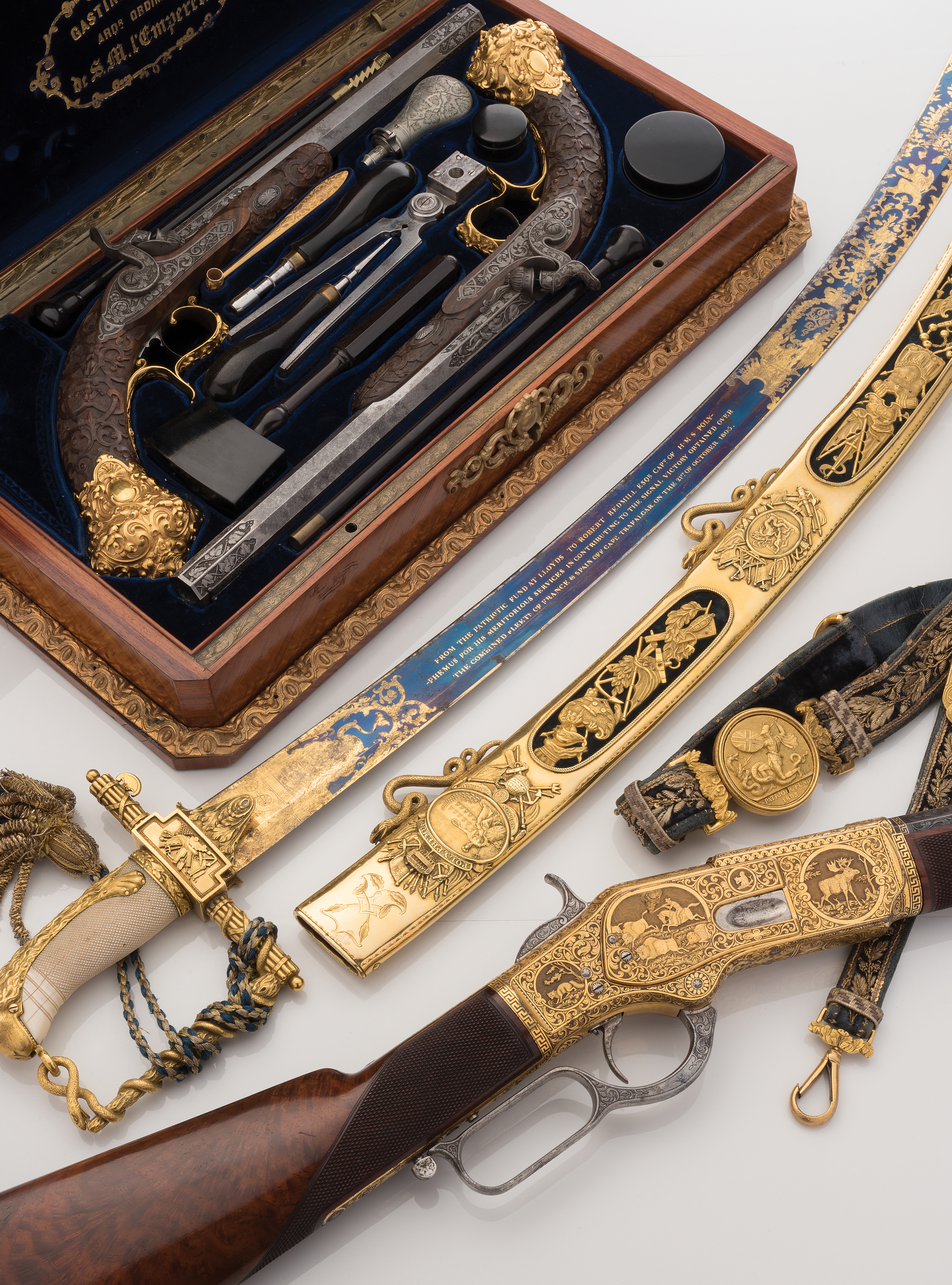 Sometimes an object can transcend its materials, becoming a work of art. Especially relevant for weapons, this could be because of the time and attention placed on their constructions. Different places, cultures, and innovators have all influenced designs that make something like a sword represent more than a tool for protection but a symbol of status and memories. Take this incredible sword set found in the May Premier Auction, for example. It was crafted by Richard Teed of Lancaster Court, Strand, London, and is the £100 grade—the highest of the three grades reserved for captains. These swords were presented and paid for by the Lloyd's Patriotic Fund founded on July 28, 1803, at Lloyd's Coffee House in London, a charity that still exists today. This set of beautifully designed swords are intricately engraved with various nautical and military motifs that culminate in an astonishing piece of functional art. Previously exhibited at museums across the world, this set will find a new home when it comes up for auction this May.
Quantity
Perhaps the most intriguing aspect of this auction is the sheer number of lots available for purchase. Hundreds of firearms will be sold along with thousands of lots containing other impressive, historic, and beautiful accessories, collectables, and militaria during this massive and exciting sale. There will be cannons, battle flags, and fine firearms.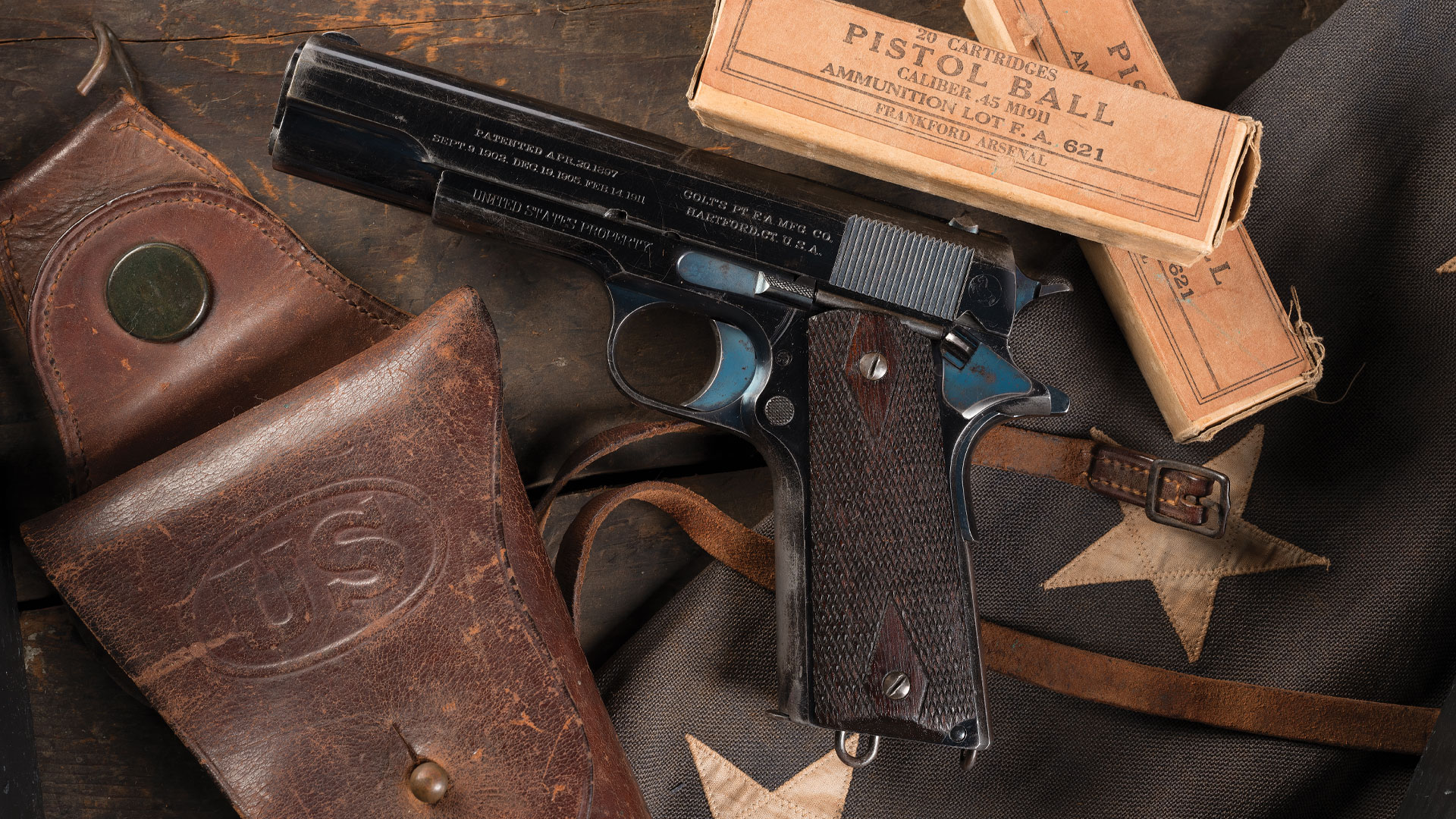 The collection from Dr. Robert Azar features a truly astonishing collection of pistols including an exceptional factory engraved Colt Government Model semi-automatic pistol shipped to New Orleans Chief of Police, Thomas F. Healy with beautiful carved eagle grips that features his initials on the aforementioned grips. Decorating a substantial portion of the gun's surface are gorgeous engravings of floral scrollwork that subtly blends in with the dark black surface. Dr. Azar's impressive collection could almost be considered an evolutionary journey through the development of the 1911 pistol with items such as a U.S. Navy Colt 1900 sight safety semi-automatic pistol, an early production serial number 86 Colt Model 1900 pistol, and a scarce prototype U.S. Colt Military Model 1905 pistol. However, this collection also extends beyond just handguns and features various military rifles and shotguns from the mid-20th century.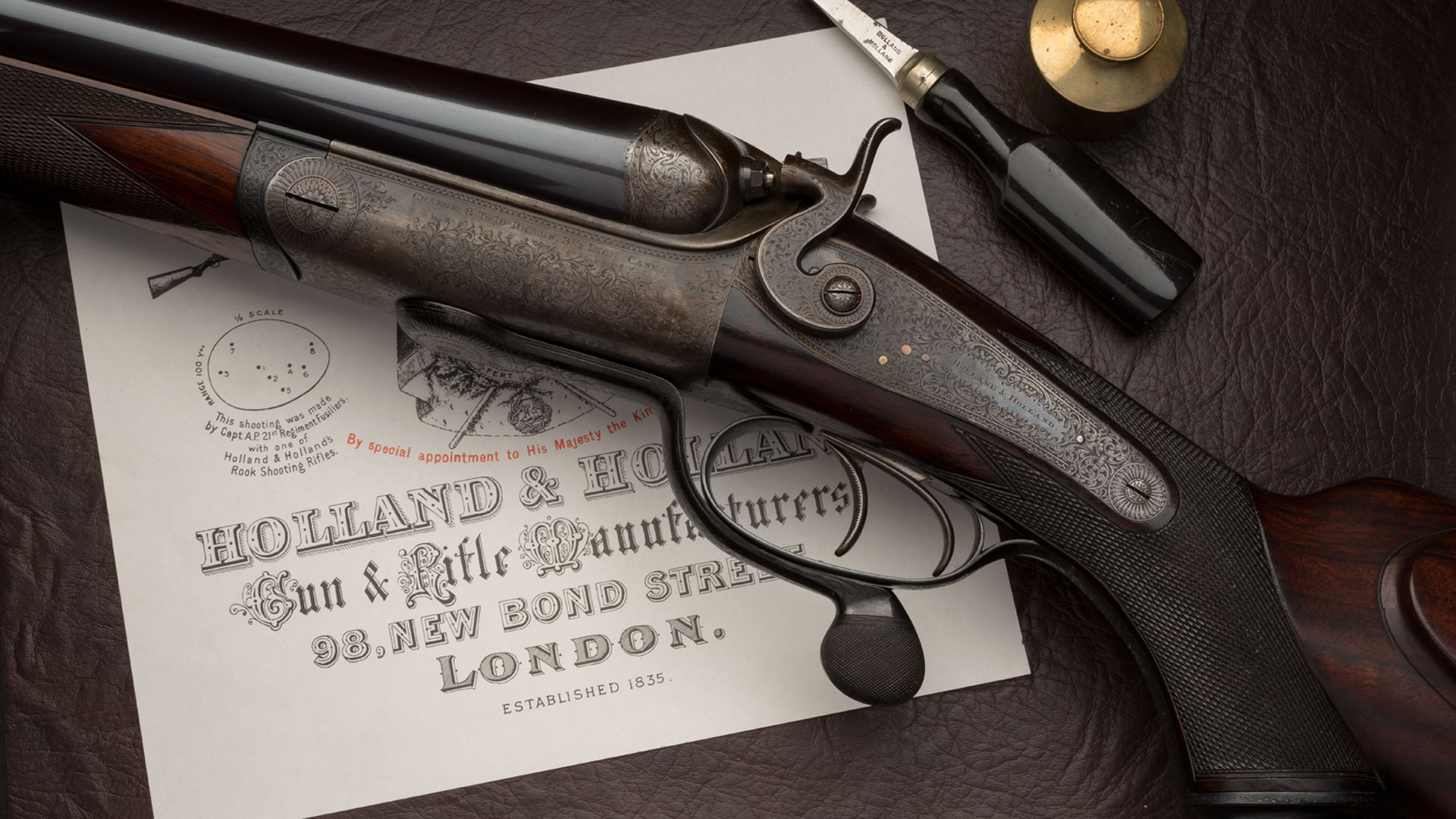 The Malcom King Collection exhibits a spectacular and thorough examination into some of the most beautiful shotguns known to collectors. With swaths of gorgeous Holland & Holland, Parker Brothers, and Wesley Richards each like a snowflake in their completely unique engravings, carvings, and designs, there is something in this amazing collection to suit any enthusiast's desires.
With the inclusion of over 120 Class III firearms in this auction that range from Thompson submachine guns to a rare World War II Krieghoff FG42 paratrooper machine gun, the May Premier Firearms Auction is packing some serious firepower. We strongly encourage you to explore the digital highlight portfolio available on our website and to consider ordering one of our beautiful catalogs to see more amazing examples of history and human innovation.
An Event for the Eons
By now, all of these exquisite, rare, and downright beautiful items described have given you a small taste of what is in store for the May 14-16 Premier Auction, but there are quite literally hundreds of other items, weapons, and collectibles in this sale that are equally as amazing and fascinating.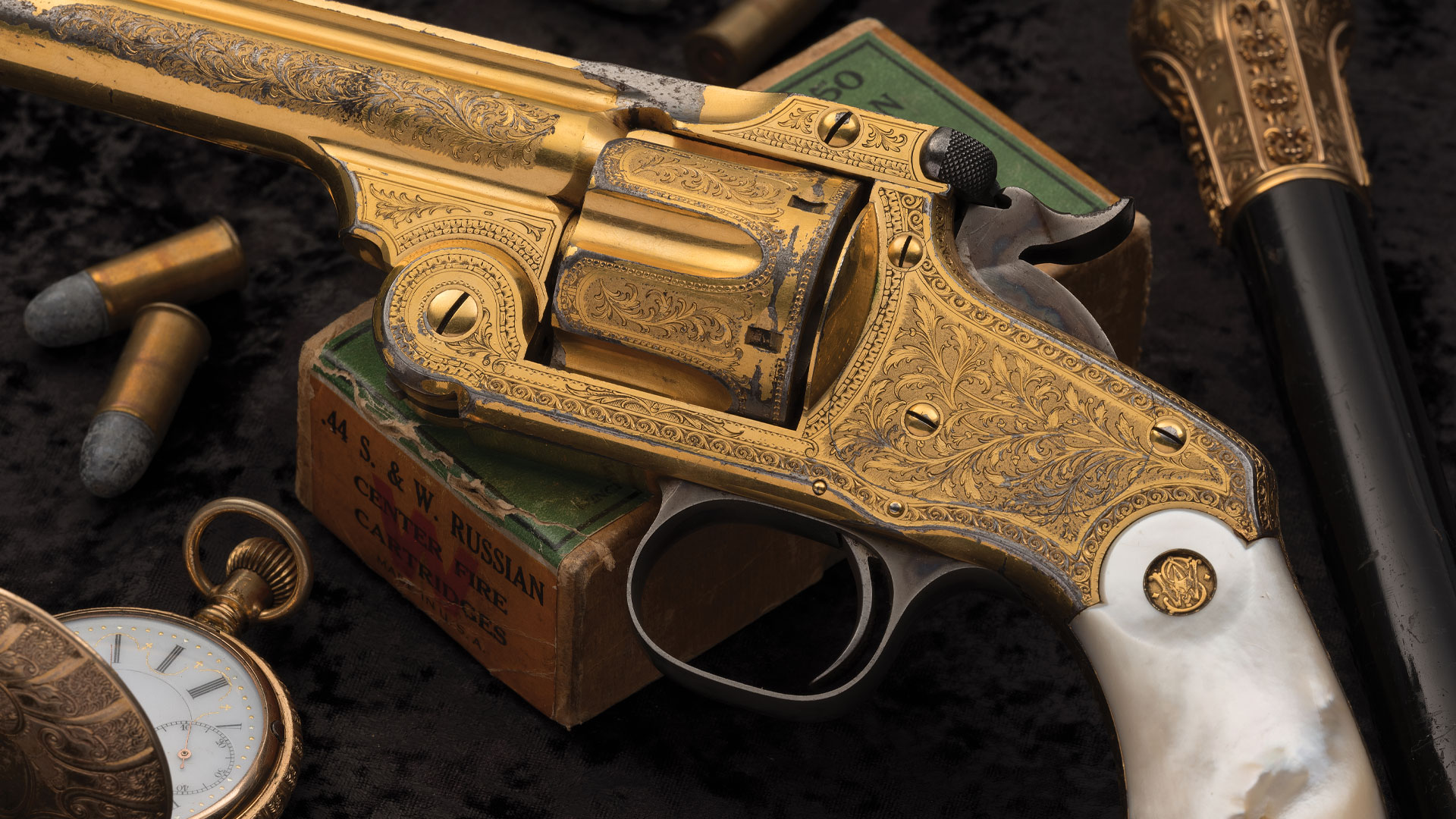 Be sure to keep an eye out for more content as we get closer to the Preview Hall opening for exhibition on the May 13 and the arrival of this behemoth of an auction. While 2020 was a fantastic year for gun sales, 2021 looks to be even brighter. We look forward to seeing everyone here soon!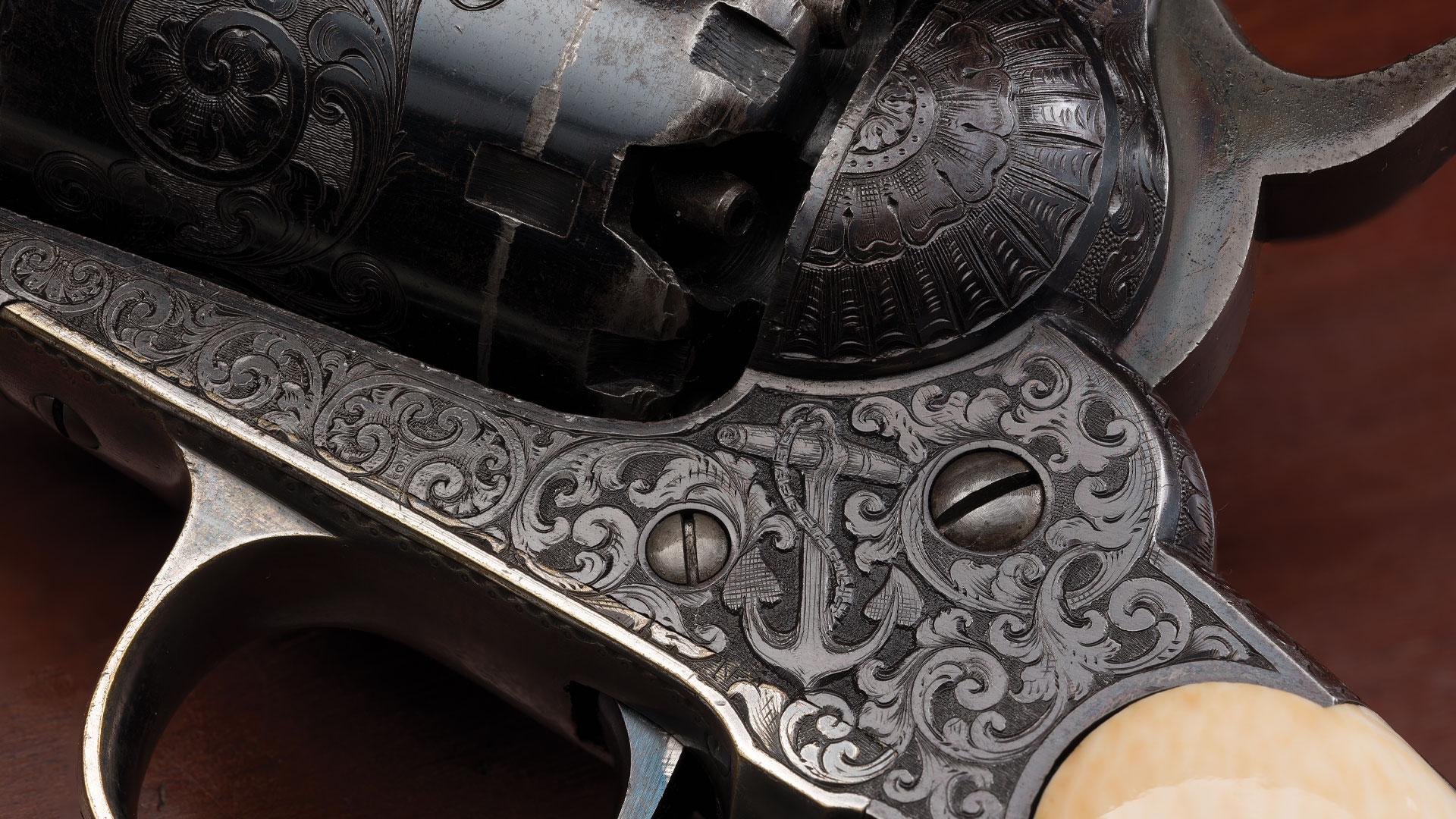 For more information regarding consignment, future auctions, or registration, please contact Rock Island Auction Company.