Inheriting anything from a family member can be stressful, especially a firearm. A pawn shop or gun store might seem tempting, but neither option is likely to pay a gun's true value or have the experience to make an accurate estimate. If you inherit guns, a firearms auction is often the best way to put the most money in your pocket.
Where to Sell an Inherited Gun
Whether you've inherited a single firearm or a whole gun collection, Rock Island Auction Company is a great choice when it comes to selling your guns. Pawn shops are unlikely to accurately value your inherited firearms and may not be ffl dealers. In some cases they might provide a far lower quote than the gun's true worth. Even a gun shop may not pay top dollar or realize the value of an antique gun.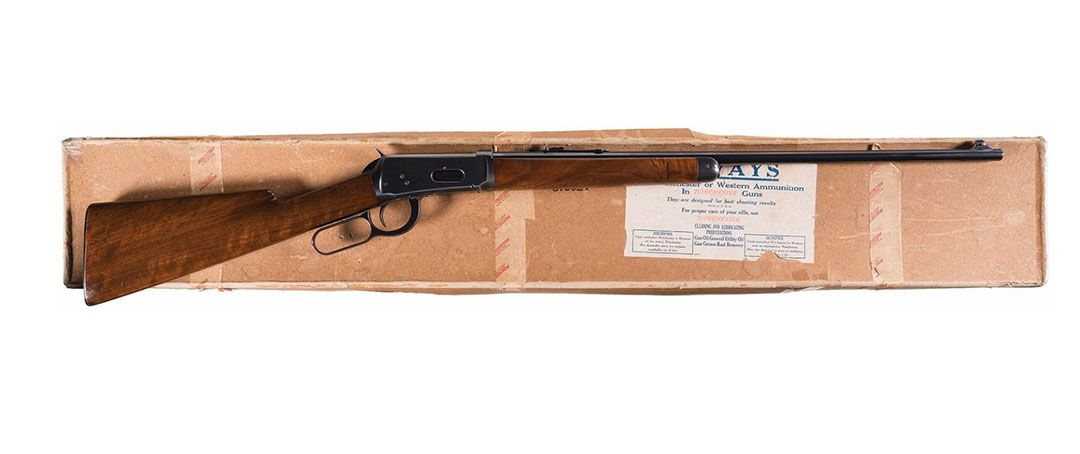 A Winchester Model 55 lever action rifle, an inherited gun that exceeded its estimated high and realized $7,475 with Rock Island Auction Company.
Rock Island Auction Company takes the opposite approach and strives to sell your guns for the highest price possible. As the #1 firearms auction house since 2003, RIAC has a global clientele willing to pay top dollar for the right gun. We offer full customer service experience to help you.
Getting the Most Money for Inherited Guns
Rock Island Auction Company operates on a consignment system. The auction house sells your inherited gun and charges you a flat percentage of the sale. In other words, Rock Island Auction has a vested interest in ensuring your gun sells for the highest price. The more money you make, the more money the auction house makes. Everybody wins!
The first step is a free evaluation to determine the value of your inherited gun or guns. This can often be done over the phone, while other times a visual inspection is required. Once an agreement is reached, you can ship your guns directly to Rock Island Auction Company, watch the auction, then wait for your payment by check or direct deposit. It's safe, risk-free, and will earn you the most money for your inherited guns.
How to Dispose of Inherited Guns
All guns, even older inherited firearms, should be treated with the utmost safety. Make sure the gun is unloaded before shipping, and use packaging that meets federal guidelines. By law, you, the shipper, are not required to have a Federal Firearms License FFL.
Rock Island Auction Company will help you every step of the way during the transportation process. For larger collections, we can often arrange a pickup. As a licensed dealer, shipping guns to Rock Island Auction Company is perfectly legal and hassle-free.
Do you have to Register Inherited Guns?
The receiver of an inherited gun must be able to lawfully own a firearm in their state of residence. Registering an inherited gun is dependent on individual local and state law. Depending upon your state, county, or city, you may need an official state-issued photo ID and a license to own firearms. A background check and waiting period may be required to legally transfer a firearm when you claim your inherited gun. The laws vary widely, California laws are much different than say Texas gun laws.
These rules do not apply to antique guns, however, which are considered property under federal law and can be legally transferred to anyone. An antique gun in the United States includes any firearm made in or before 1898, or replicas thereof, that use a primitive ignition system, or ammo that's no longer commercially available.
Rock Island Auction Company specializes in the evaluation, handling, and marketing of firearms of every type. Transfer of firearms can be confusing, and RIAC is happy to help answer all your legal questions.
Selling Inherited Guns at a Gun Auction
When consigning a gun with Rock Island Auction Company, your gun will be researched, photographed, and marketed by an experienced team who handles thousands of guns each year. Your gun is then sold at auction to an eager and competitive group of bidders from around the globe.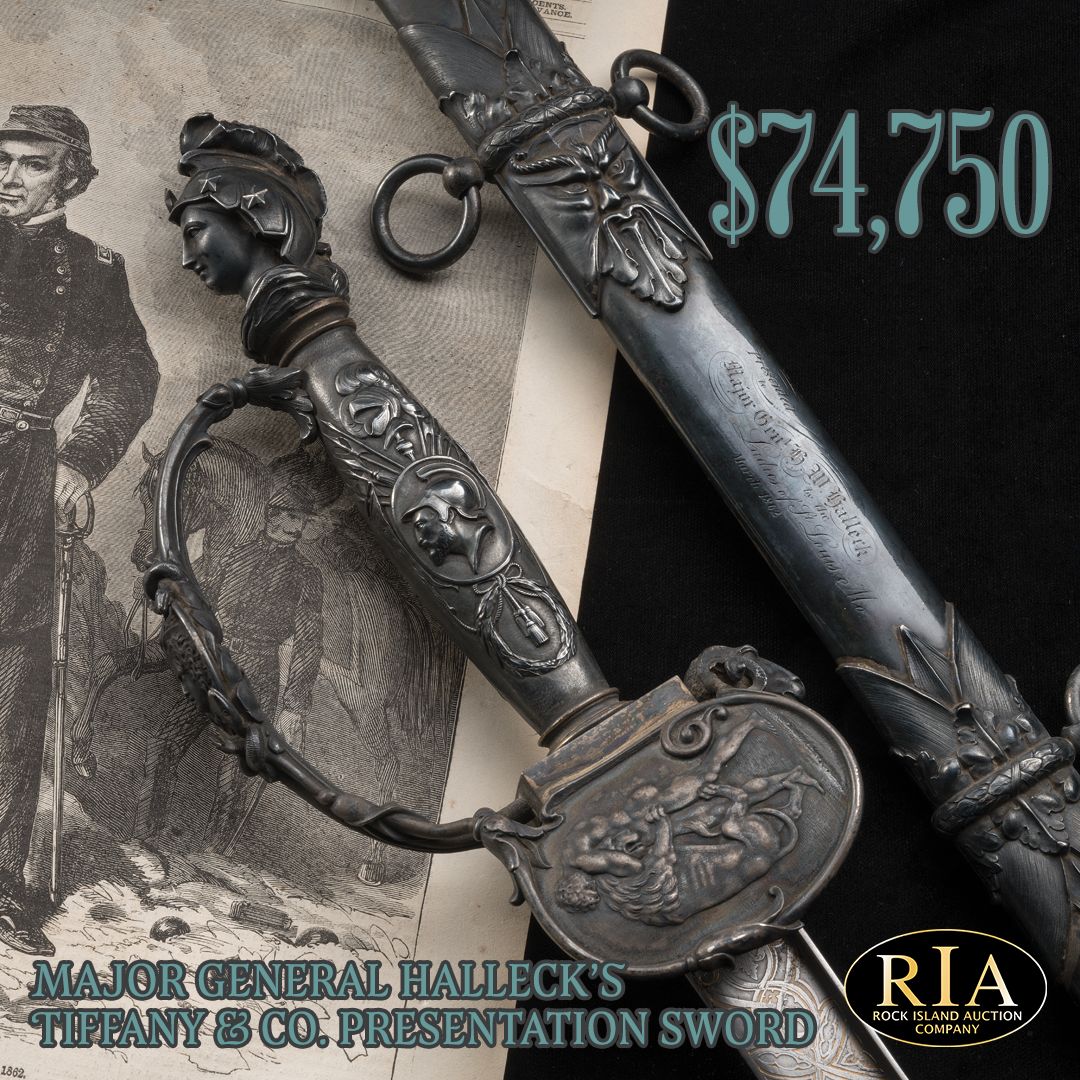 Tiffany & Co. Civil War Officer's Sword, a forgotten family heirloom that went on to realize a staggering $74,750 with Rock Island Auction Company.
Whether a single gun or a large gun collection, selling inherited guns with Rock Island Auction Company couldn't be easier. RIAC has an impressive record of success, an expanding list of gun collecting clientele, and a world-class production team that will ensure you receive the highest possible value for your gun. Period.